Digital Photos: Print Them, Share Them, Perfect Them
At a Glance
Google Picasa 2

PCWorld Rating

Kodak EasyShare Software

PCWorld Rating

Shutterfly Studio

PCWorld Rating

HP Photosmart Essential

PCWorld Rating

Corel Snapfire

PCWorld Rating

Snapfish PhotoShow Express

PCWorld Rating

Snapping a shot is just the first step--afterward you want to edit it, make prints of it, and of course show it off. Find out which portable snapshot printer is tops for picture-printing portability, and which of the most popular online photo sharing sites has the best features and the best-looking prints. Lastly, take your pick of the finest free photo editing programs for organizing and touching up shots.
Snapshot Printers: Portable Convenience
For immediate results, nothing beats the convenience of having your own photo printer. Small and lightweight snapshot printers hook up easily to your camera, or read from your media card, to print 4-by-6-inch photographs on the spot, no PC required. All of the models we evaluated--the Canon Pixma Mini260 ($200), Epson PictureMate Snap PM240 ($200), HP Photosmart A616 ($180), Kodak EasyShare Photo Printer 500 ($150), Lexmark P350 ($130), and Sony Picture Station DPP-FP55 ($150)--are good for bringing along on short trips.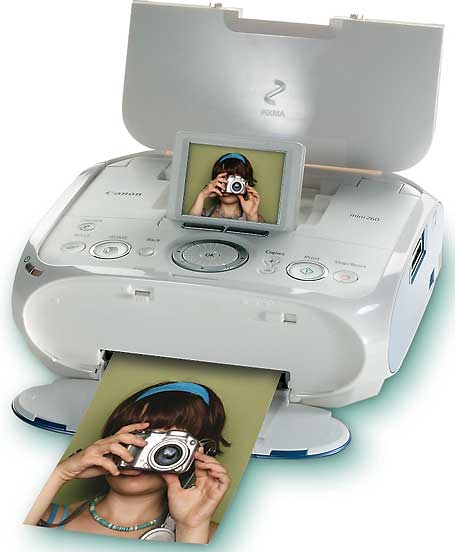 The Canon Pixma Mini260 earned the top spot because it's easy to use and prints quickly. The most affordable printer we tested, the Lexmark P350, failed to make the chart because of its mediocre print quality and slow performance.
So-So Print Quality
None of the printers we tested wowed us with their picture quality on our four test photos, particularly when we judged them alongside prints we ordered from online services. The Canon Mini260 was the only printer of the group to attain a score of Good for our color shots, while only the HP A616 and Sony DPP-FP55 rated a Good mark for black-and-white images. The Canon's colors were generally accurate but too light, giving our shot of a colorful mountain meadow a washed-out appearance. Prints from the HP unit were a little grainy and varied in color quality; in particular, skin tones seemed overly bronzed. Areas of continuous tone, as in skin and sky, looked good in the Sony model's prints, but they exhibited dull colors and some hazy details--the meadow scene appeared as if we were seeing it through dirty glasses.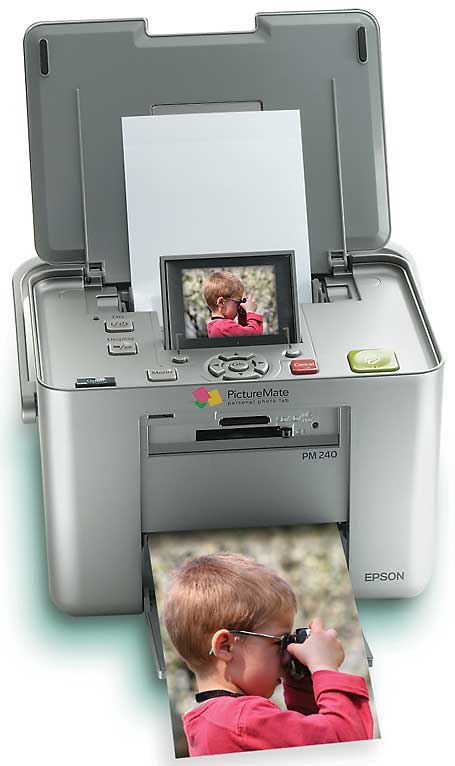 Narrow banding on the Epson PM240's prints detracted from the otherwise bright, natural colors in our meadow scene. The Kodak EasyShare 500's print quality was inconsistent, with smooth tones and sharp details in our race car print but reddish-pink skin tones and blown-out highlights in portraits. Also, the Kodak is limited to pictures no larger than 3.5MB, which isn't hard to surpass if you use the high-quality setting on many of today's digital cameras.
At a Glance
Google Picasa 2

PCWorld Rating

Kodak EasyShare Software

PCWorld Rating

Shutterfly Studio

PCWorld Rating

HP Photosmart Essential

PCWorld Rating

Corel Snapfire

PCWorld Rating

Snapfish PhotoShow Express

PCWorld Rating
Shop Tech Products at Amazon