Page 2 of 2
What About the Phones?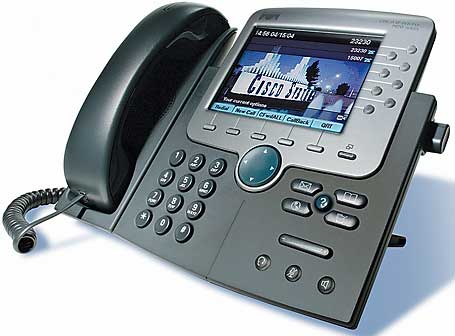 Small businesses usually buy new IP phones (such as those made by Cisco or Polycom) to take full advantage of all the features modern IP PBX systems offer. IP phones typically have better sound quality than their old-line predecessors and have a large display screen that can accommodate contact lists and other information. The good news is that the price of these phones has dropped over the past few years, Savatar's Macario says. Cisco IP office phones now start in the $200 to $250 range, while Polycom phones start in the $140 to $175 range.
The Hybrid Alternative
You have a third option, as well. If you would prefer not to get rid of your existing PBX and phones, you can still take a step toward VoIP. You can purchase a trunking service--an integrated voice and data pipe that connects to your existing analog system via what's called an Integrated Access Device. "You get [fewer] features, but you can still dramatically lower your voice and data costs," Macario says. Small businesses that pay $40 to $80 for their telephony service per employee per month can reduce that cost to as little as $20 to $35 using a trunking service from a company such as Bandwidth.com or Cbeyond, Macario says.
Getting at the Bottom Line
When deciding on an investment in new VoIP technologies or services, think in terms of total cost of ownership (TCO). No matter which path you choose--on-premises, hosted, or trunking--you should expect to pay some combination of up-front costs (equipment, networking, and setup charges), monthly costs (service and out-of-network long-distance charges), and yearly costs (training and support). Add together all the costs you'll pay for the length of the contract that your provider offers you. Divide the total by the number of months in the contract, then by the number of employees in your small business.
Once you have that number, compare it with the amount you now pay for voice and data services per employee every month. If you see a savings, converting to VoIP telephony might be a good move for you. Just take the time to do your research, pick the type of solution that best fits your business, and make sure the numbers add up.