Lock Down the Data on Your Portable Drives
Page 2 of 2
Leave No Trace: Go Virtual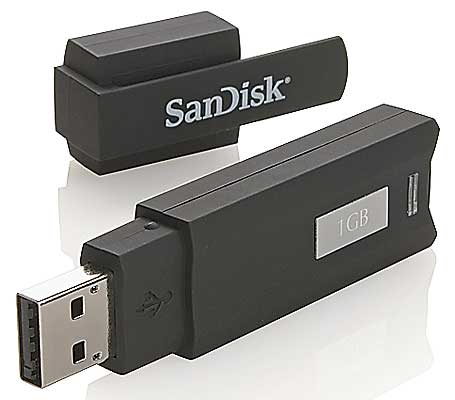 While encrypting the data on your portable drive is a good start and should protect your drive if it is lost or stolen, several potential security holes remain. First, as long as a drive is running, your files are unlocked, so they are vulnerable to malware and hacking through the host PC and any network to which you are connected. Second, programs you use may leave unwanted traces on the host PC, even after you've disconnected the encrypted drive. System virtualization software such as Ceedo Personal ($30), MigoSync Premium ($50), and RingCube MojoDrive ($99) can help plug those holes by limiting your applications and settings, as well as your data, to the portable drive--that is, they let you connect to a guest PC while replicating your personal environment and keeping your files off the host. All claim to leave no trace of you on the host computer after you sign off, and MigoSync and MojoDrive also encrypt your data in case you lose the drive itself. Ceedo works with optional add-on encryption software. Lexar's JumpDrive Lightning USB flash drive (4GB, $199) bundles both Ceedo and AES encryption.
Laptop Disks Get Encryption
Hardware-based encryption is also coming in internal laptop drives from Hitachi and Seagate. Dell's new Latitude D630 and D830 are the first notebooks to use Seagate's Momentus 5400 FDE.2 full-disk-encryption hard drive.
While not yet built into any laptops, Hitachi's Bulk Data Encryption option is available for all of its popular TravelStar hard drives. Since the data encryption functions work at the hardware level on these models, the performance impact is minimal, and you can make your data inaccessible instantly simply by throwing away the encryption key.
Shop Tech Products at Amazon