Page 3 of 4
She Fought the Fee--And Won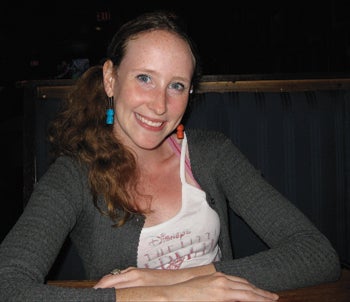 When it comes to fighting sneaky fees, it pays to be loud, to use the power of numbers, and to know a good class-action lawyer. A case in point: T-Mobile customer Mallory LaBoube contested a monthly $1.50 fee that really had her steamed.
In August, T-Mobile, hoping to spur customers to use electronic billing, started charging the 16.5 million T-Mobile customers who received a paper bill $1.50 a month. The goal was to cut back on the costs of sending out 10.8 million pounds of paper bills each year.
The backlash was immediate, with Websites and forums percolating with loud and angry customer complaints. LaBoube, of Webster Groves, Missouri, was so angry that she canceled her T-Mobile account and demanded that the company waive her $200 early-termination fee.
"Who ever heard of paying to get your bill?" LaBoube says. "When you go to the grocery store, do they charge you $1 to get your paper receipt?"
When T-Mobile refused to drop the termination fee, she contacted her sister, who worked at the Medler & Roither law firm in Clayton, Missouri. Lawyers there took the case.
On September 5, Medler attorneys filed a class-action lawsuit against T-Mobile in the United States District Court for the Eastern District of Missouri. The suit alleged that the billing change was a breach of the contract that T-Mobile customers signed. The company should allow customers to cancel service without getting hit with an early-termination fee, the lawyers argued.
Six days after LaBoube's attorneys filed the lawsuit, T-Mobile dropped the paper-bill fee. T-Mobile representatives said at the time that it was a situation where a company heard loud and clear what customers wanted. "Since the announcement we've heard everything from kudos to concerns about the move to paperless--especially from our customers who today are receiving paper bills at no charge. So, we've decided to not charge our customers a paper-bill fee for now."
For more on companies' charging for bills, see "Punishing Consumers for Paper Billing."