Page 5 of 5
Paste Preview
Microsoft Office power users often find themselves cutting and pasting graphics, columns, large chunks of text, and many other elements between files. More often than not, they get unexpected results. For example, you may not want formatting to be copied from one column to another in Excel, or you may want to remove source formatting when copying text between Word documents. Office 2010's Paste Preview function gives you much better control over the pasting process.
Paste Preview works as the name implies, allowing you to see what a paste will look like before actually executing the command. What's more, Paste Preview offers multiple options to manipulate your clipboard contents before pasting. You can use it to remove or preserve formatting, convert to an image, remove borders, and so on, depending upon what application you are using and what type of data you are working with. Paste Preview will prove to be a major time-saver, especially for those working with large, complex spreadsheets where columns of numbers, associated formulas, and embedded formatting needs to be adjusted whenever you move something around.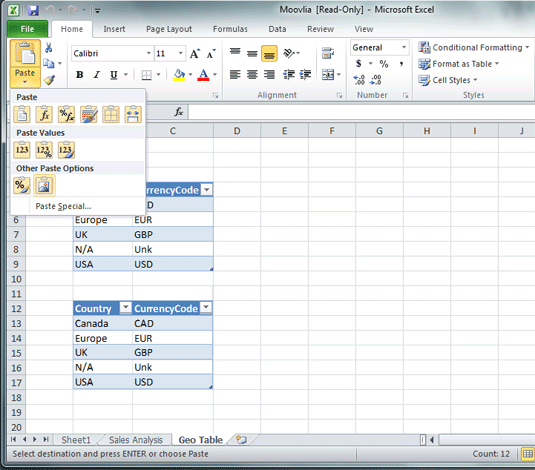 Outlook Conversation View
Today, most users are inundated with hundreds of emails, from a multitude of contacts and concerning numerous projects, on a daily basis. As a result, email is often more of a burden than a productivity tool. The latest version of Outlook aims to alleviate much of that strain by offering new ways to organize your email, and one of its most powerful tools is the enhanced Conversation View.
Conversation View, which you may have used in previous versions of Outlook, has gone through significant changes to address user complaints. It's a feature that heavy email users will actually find effective, as it can help to streamline inboxes and remove the chaos from email conversation chains.
Conversation View groups related emails based on subject lines, From and Reply To fields, and other data gathered from IMAP data fields; it also now works across folders. In the past, if you had hundreds of emails from multiple parties about a particular subject, and those emails were stored under different folders, the Conversation View wasn't able to display them all together. In Outlook 2010, Conversation View will bring those emails together to create a date-ordered view of the entire stream.
The ability to work across folders, ignore selected messages, and collapse conversations to avoid displaying duplicate text brings welcome functionality to the Conversation View. If you were one of the users who found fault with Conversation View in the past, note that Outlook 2010 addresses enough of those faults to make it a worth another look.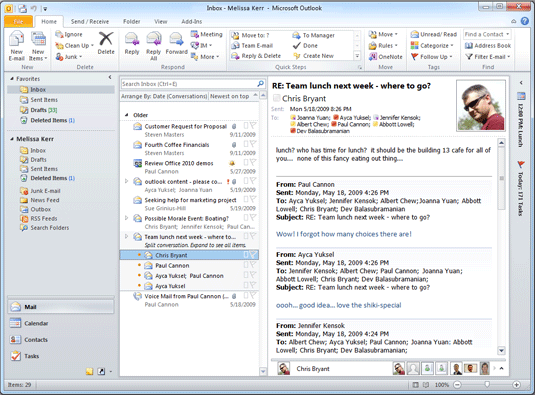 More on Office 2010:
This article, "Top 10 Office 2010 features for business," was originally published at InfoWorld.com. Follow the latest developments in Windows, Microsoft Office, and applications at InfoWorld.com.
Read more about applications in InfoWorld's Applications Channel.
Frank J. Ohlhorst is a technology professional specializing in products and services analysis. He writes for several technology publications.
This story, "10 Best Features of Office 2010 for the Enterprise" was originally published by InfoWorld.