Kim Dotcom's Mega comeback faced a setback Wednesday after the government of Africa's Gabon said he would not be able to use the Me.ga domain to launch his new online file storage web service. Gabon's Communications Minister Blaise Louembe confirmed to TechHive in a brief phone interview that he has ordered the Me.ga domain seized. Dotcom recently decided to use a domain outside of the U.S. for his new service to avoid government domain seizures of exactly this sort. Megaupload , Dotcom's previous file storage and sharing service, was taken down in January by the U.S. government over charges of copyright infringement.
As of press time it wasn't clear who was currently in control of the Me.ga domain. Not long after Louembe first announced his decision to seize Me.ga, a hacker group claimed to have stolen the domain from Dotcom. Me.ga currently redirects to a Twitter account for a group calling itself Onymous. "To our gabonese friends: have no fear, me.ga is in safe hands," the hacker group said via Twitter. "The megaman @KimDotcom has no control over the me.ga domain name. We do." It's not clear if the group was able to steal the domain from Dotcom or if the group simply scooped up Me.ga after the government of Gabon seized it.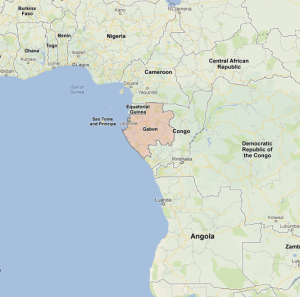 Since Gabon ordered the Me.ga domain seized, Dotcom has taken to criticizing the government of the small African nation on Twitter. "Gabon Minister used time machine to analyze legality of the future Mega. Verdict: Cyber crime! Gets 5$ award from the FBI," the embattled Megaupload founder said. Dotcom says he has an alternative domain lined up for Mega's January launch; he also suggested the Me.ga seizure was the result of pressure from the U.S. Government--a charge TechHive was unable to confirm.
Dotcom's new Mega online file storage site aims to get around the copyright infringement issues that dogged Megaupload with a user-controlled, key-based file encryption scheme. With the new Mega, the only person capable of decrypting a file will be the user that has the file's encryption key. That way Mega will have no idea what kind of content users are uploading to its servers, and thus the company cannot be accused of knowingly infringing copyright. Or at least that's the theory.
Dotcom and several other Megaupload executives living in New Zealand are currently facing extradition to face criminal copyright infringement charges in the United States.
This story, "Kim Dotcom faces setback, loses Me.ga domain" was originally published by TechHive.