Page 2 of 2
Minesweeper: A prime example
The updated version of Minesweeper is a shining example of a casual game that takes full advantage of the new features Windows 8 enables.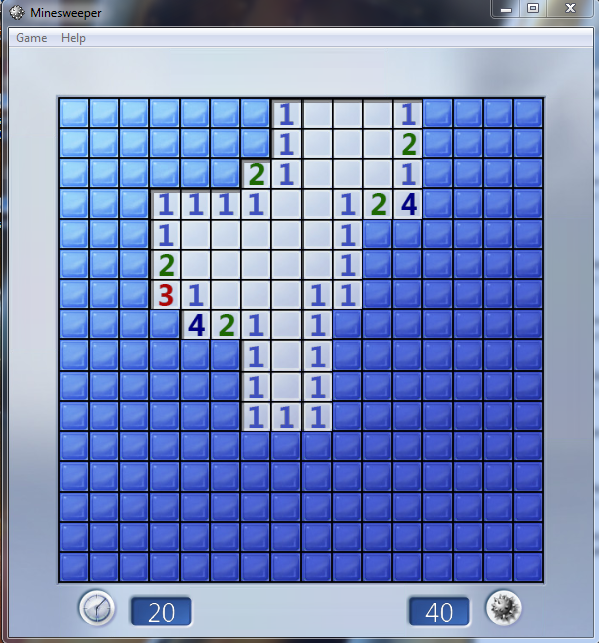 The original Minesweeper, of course, has been available for free in every version of the OS since Windows 3.1; this single game is probably responsible for more lost productivity than any other title, except perhaps Solitaire. Microsoft wanted to completely reimagine Minesweeper and make it a showcase for what a Windows Store game could be. To that end, Microsoft hired experienced casual game developer Arkadium, and the new version of Minesweeper adds much more than just simple touch control.
First off, the game no longer runs in a window. It's now a full-screen app suitable for tablet devices, but it still works well on a desktop PC. Arkadium also added a new skin, the garden theme. Beyond that, the revamped game also has a new Adventure mode in which you explore a set of caves with a cartoony character.
Unlike in the Minesweeper of yesteryear, you don't need to clear or mark every tile to pass an Adventure level. In fact, there's no single "perfect" way to complete a level: You can explore every inch to maximize the amount of gold you collect, or you can simply find the quickest route to the exit. It's your choice.
Racing through an Adventure level without uncovering or marking most of the tiles nets you a lower score than exploring the level more thoroughly. Monsters and other obstacles block your travel along the way, but you also pick up tools and weapons to ease navigation.
In total, Adventure mode changes Minesweeper from a simple clear-the-map game into a sort of "roguelike" in which you explore levels and overcome challenges to get through a maze. The game also incorporates social media sharing: Each time you complete a level, you have the opportunity to share your accomplishments.
Minesweeper also adds the social dimension of daily challenges and achievements. Daily challenges let you collect virtual currency for earning badges, and hold the promise of an unspecified prize. But these challenges are also saddled with advertising. Yes, in-game advertising has come to Minesweeper, usually in the form of short video clips or clickable hotspots that take you to an external site. This commercial element—along with the limitation of not being able to run Minesweeper in a window—definitely reduces the game's fun factor. Still, there's no debating that the new social elements show how Microsoft is trying to advance even the Windows platform's most rudimentary games.
Enhanced desktop games on Windows 8
The Windows desktop is still a big part of any Windows 8 system, including tablets and hybrid PCs running the new OS. All-in-one PCs with touch capabilities are gaining prominence in the Windows 8 desktop hardware landscape; and some higher-end all-in-one PCs, such as the Dell XPS One and Lenovo A720, include discrete GPUs, which allow them to run more 3D-intensive titles.
Even desktop games can benefit from additional features built into Windows 8, such as the enhanced touch interface. Intel has worked with a couple of key developers to bring touch to desktop games. Firaxis added touch, including support for gestures, to Civilization V, one of the biggest strategy titles of the past year.
At least one desktop PC game, Wargame: European Escalation by Eugen Systems, was developed from the ground up for touch. Eugen's first game, R.U.S.E., supported touch under Windows 7, but the interface was a little obtuse. In contrast, the top-down map interface of European Escalation—a real-time strategy game that takes place in a hypothetical war between the 1980s superpowers in Europe—offers tiles, rather than small buttons, as the main selectable user interface elements. Touch select and other gestures also work as expected.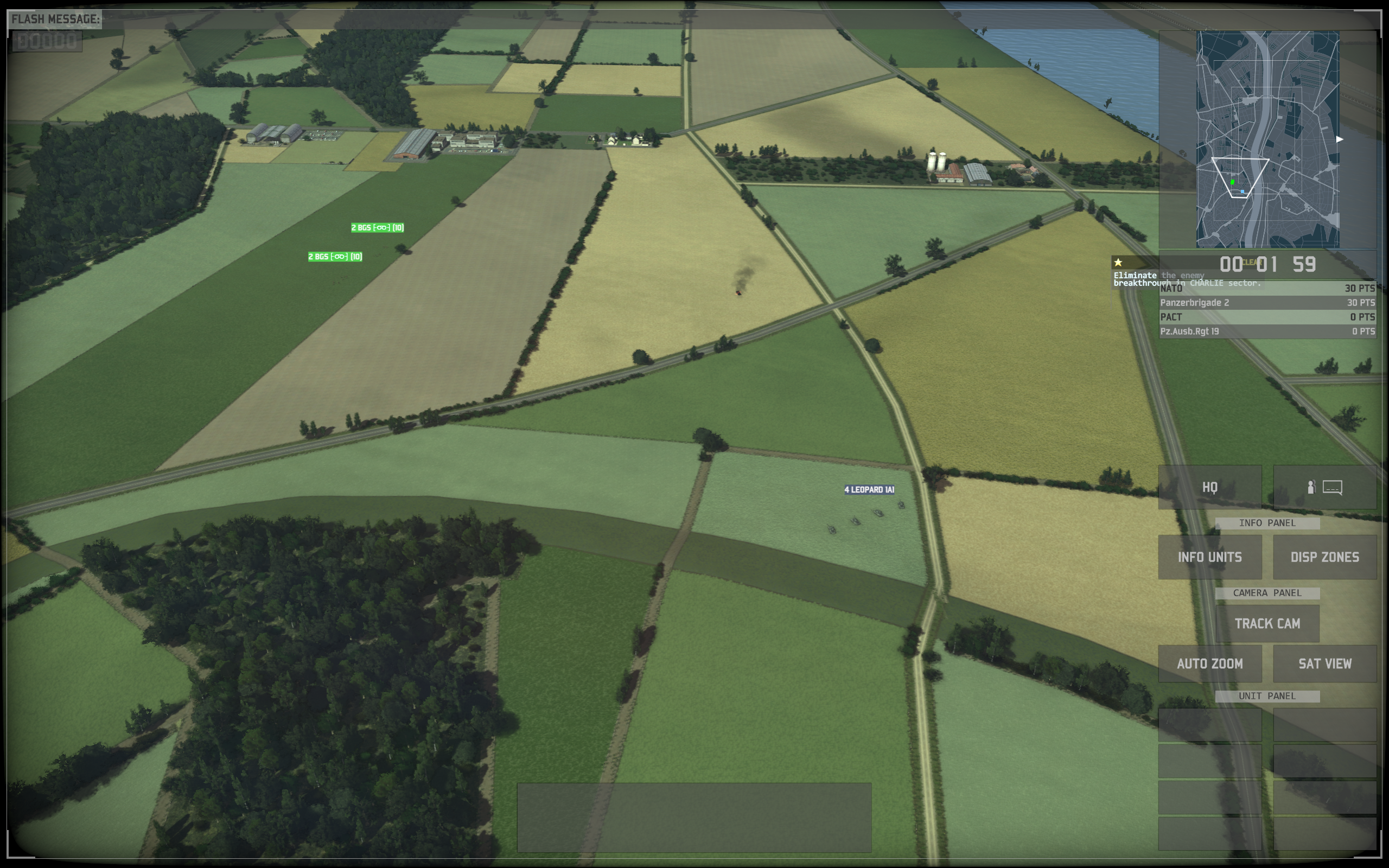 Both Civilization 5 with touch support and Wargame: European Escalation work well with Windows 8. European Escalation, like Eugen's earlier game, will also work with touch-enabled Windows 7 systems.
Interestingly, both games have also been optimized for Intel's integrated HD 4000 graphics, so their performance should be adequate on Ultrabook-class hybrids and tablets. That's a reality that all game developers will face going forward: In raw performance, the graphics hardware on these sleek systems currently doesn't measure up to discrete graphics cards on desktop PCs.
A new generation
Windows 8 and Windows RT have arrived, and with it, the new generation of Windows Store games. Many of these games will be built on JavaScript, HTML 5 canvas, and Microsoft's XAML core languages, allowing easy porting between mobile and PC platforms. Higher-end titles will continue to be developed in more traditional languages.
More important for users, new gaming experiences are emerging. With many Microsoft Store apps, you'll be able to transition easily from your game when you're moving from one platform to the next. The widespread adoption of Windows 8 games on mobile devices such as Ultrabook hybrids and pure tablets will encourage the spread of certain gaming genres that have had modest traction, such as location-based or augmented-reality titles. New sensors built into tablets and hybrid laptops will allow game designers to build new control types into games, which in turn will give them the ability to create new types of games.
Although Apple iOS fans will no doubt snort, suggesting that such features have always been available on iOS, relatively few cross-platform titles exist between iOS and Mac OS. Plus, Apple's laptops seem to be evolving toward higher-end display technology, but aren't adopting touch as a key part of that OS.
The new generation of Windows games, on the other hand, will integrate titles on desktop PCs, laptops, smartphones, and even Xbox consoles, creating new experiences for users of all kinds of games, ranging from the very casual to the hard-core. It's going to be exciting to see what games emerge, given the plethora of platforms and sensors, all running on a common platform.