As if you needed another reason to quit your job and pursue your travel-blogging career, setting up a customized high-quality blog for free has never been easier. It's so easy, in fact, that the hardest part of the process can be choosing which platform is right for you.
Sure, you could use just about any blogging platform and get your blog up and running in no time. But knowing which service is best suited to showcasing your content is what turns a decent blog into a great one.
We looked at five of the top free blogging services available to get the lowdown on each platform's strongest features. Whether you're creating a food blog, a travel diary, a photo blog, or something else entirely, read on to find out which platform is the right choice to get your blog up and running.
WordPress.com
Best for: Anyone seeking a large selection of versatile, high-quality themes

As useful for the long-winded wordsmith as it is for the traveling photographer, WordPress.com takes the prize for blogging versatility. With more than 200 themes to choose from and a number of customization options, creating just the right layout should not be a problem with this platform. 
Although most of WordPress.com's powerful features are available for free, you'll have to reach into your wallet for a few optional upgrades. WordPress offers free hosting for domains that end in ".wordpress.com" but charges an $18-per-year fee to ditch the "wordpress" part in favor of a standard .com, .net, or .org address. A .me domain costs $25 per year. Also, dropping $99 each year buys you access to every pro feature WordPress offers, including a domain name, an extra 10GB of space, extended custom design tools, and HD video support.
If you want a totally free platform, however, don't fret: WordPress.com still has plenty of tools to help you get your blog off the ground without spending a cent. 
The platform provides several themes designed in-house, but WordPress.com's biggest asset is its massive library of third-party layouts. By letting developers around the world contribute theme designs, WordPress has created a diverse ecosystem with enough versatility to fit most any type of blog. Most of these themes are available for free, but you'll also encounter a few layouts with the "Premium" tag; these cost from $50 to more than $100.
All WordPress.com themes also support "widgets" for integrating social media, search, custom HTML, and tons of other features into your blog.
In addition to the huge themes library, the well-rounded platform provides an intuitive post creator that supports HTML, tags and categories for easily organizing your posts, detailed stats for tracking your site's visitors, and a tool that lets you copy existing posts to use as templates.
Blogger
Best for: Anyone who uses Google+, Picasa, and other Google services

When Google bought Pyra Labs, the creator of Blogger, in 2002, there wasn't much competition in free blogging platforms. But times have changed, and now Blogger is taking advantage of Google's well-funded muscle—and its laundry list of Web services—to remain relevant in the blogging world.
The more entrenched you are with Google's services, the easier you'll find working with Blogger is. For example, if you are among Google's claimed 135 million active Google+ users, you'll be able to connect your blog to your Google+ profile and target specific friends in posts by "calling out" their profile or page. You can also add Google+ photos to your posts, as well as add images from your Picasa Web albums.
Similar to other blogging platforms, Blogger offers free hosting as long as you use the ".blogspot.com" address. Aside from the paid option to register a .com, .net, .org, .info, or .biz domain (which costs only $10 per year), you'll be hard-pressed to find any Blogger features that are not free, including custom CSS editing and an ad-free environment. That right there may be enough to sway bloggers to this platform.
On top of that, Blogger users have the ability to custom-edit blog templates. Though that feature seems to be an automatic win on the surface, the simpler, less-modern feel that results from making Blogger's templates easily customizable will dissuade some users who are looking for more-creative blog design. However, Blogger does offer an interesting layout option called "dynamic views," which lets your blog's readers choose from seven different layouts.
Is Blogger right for you? Because of its association with Google, users of the search giant's services will find this platform intuitive and easy to use. The funding that Google provides to Blogger also means that you won't have to pay for just about any feature or upgrade. If you are looking for modern, high-quality templates, however, you may do better looking elsewhere.
Jux
Best for: Anyone who wants to make a unique-looking, mobile-friendly blog

Jux is a relative newcomer to the blogging scene, launching just a little over a year ago, and it looks the part—in the best way possible. What you get from Jux is a platform that looks and feels nothing like its competition. 
The Jux concept is simple: big, full-screen design that puts your content front and center. More specifically, the platform gives you the option to post quotes, articles, photos, videos, and even Google Street Views to modern-looking HTML5 layouts. 
The smart utilization of HTML5 doesn't just make for an engaging blog template. It also means that your Jux blog is optimized for viewing on the iPad, complete with support for gestures and automatic reformatting for horizontal and vertical orientations.
As far as customization goes, Jux lacks traditional templates and themes; even so, the ability to customize your blog's color scheme, the fonts, and a few aspects of the layout gives you a decent amount of control over what the blog will look like. On the other hand, formatting in a post, beyond changing the text font and size, is practically nonexistent. As a result, you'll need to know some basic HTML, even for the most basic changes such as bolding or italicizing text, and inserting links.
If you're hunting for an attractive, modern way to share quotes, photos, and writing, Jux could be just what you need. However, the lack of post-formatting tools means you'll be stuck with how Jux wants your posts to look (even if they do look pretty great). If the lack of customization is a deal-breaker for you, platforms such as WordPress.com or Blogger may suit you better.
Tumblr
Best for: Anyone who favors short-form sharing of photos, quotes, and text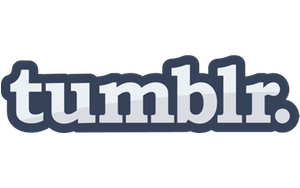 It has been a little over five years since Tumblr launched in 2007, and in that time it has asserted itself as the premier short-form blogging platform on the Web. If in general your blog posts will be short and sweet, Tumblr may be right up your alley.
Tumblr gives you options to share a photo, a quote, a link, a chat, an audio track, or a video. Notice the lack of plural words there. That's because large photo galleries and paragraphs of text have no place on a Tumblr blog—ahem, tumblog. While WordPress.com or Blogger blogs might look unpopulated or boring with posts of that nature, Tumblr excels at showcasing short snippets and photos that can stand alone as complete posts.
Besides featuring a large library of free customizable themes paired with an extremely simple dashboard, the platform supports embedding of SoundCloud and Spotify tracks, making it a great tool for sharing music and other audio. Tumblr's mobile apps don't disappoint either, and posting and browsing on the go are both easy.
Posterous Spaces
Best for: Anyone who needs to make posts quickly and easily

If the simplicity of Tumblr appeals to you, but you aren't sold on the idea of short-form blogging, Posterous may be worth a look. This blogging platform has found a home somewhere between Tumblr's stripped-down feel and Blogger and WordPress.com's longer-form blogging capabilities. 
Whereas most free blogging platforms make their living by giving people with limited computer knowledge a way to create their own website, Posterous users essentially need only know how to send an email to manage their "space." To post over email, other platforms require the creation of a special blogging-only email account, but Posterous takes the concept a step further, letting bloggers use their personal email to send their posts (complete with embedded links and photos) to post@posterous.com. This approach lets users who are less confident in their computer skills avoid the Posterous site and dashboard altogether.
If you do choose to post through the Posterous site, you'll find that the simple, almost barren composing tool works best for bloggers who require only simple text-formatting features such as bold text, font size, and justification.
In all, check out Posterous Spaces if you want an easy, simple way to create and maintain a blog. Since the platform's customization features are lackluster compared with those of other blogging sites, Posterous won't appeal to seasoned bloggers.
The best platform for you
It's clear that WordPress, Blogger, Jux, Tumblr, and Posterous have "borrowed" enough concepts and tools from one another to make each platform a perfectly viable free-blogging option. Still, each service has found a niche where it excels most, so your job is to think carefully about what you want your blog to be.
If you're looking to post your photography, writing, and other thoughts in one place, WordPress.com's extensive theme library could provide the launching-off point you need. Entrenched in Google services such as Google+ and Picasa? Then Blogger will most likely appeal to you. The mobile-centered design and tablet support that Jux offers should be enough to sway anyone who wants to get their content to the mobile masses. Short-form bloggers need look no further than Tumblr, and Posterous's useful email-posting capability makes it a must-use platform for anyone who wants to avoid a dashboard altogether.
What do you like about your favorite blogging service? Let us know in the comments.
This story, "Which free blogging platform is right for you?" was originally published by TechHive.