All-in-One PCs for Everyone
Page 6 of 6
And What About iMacs?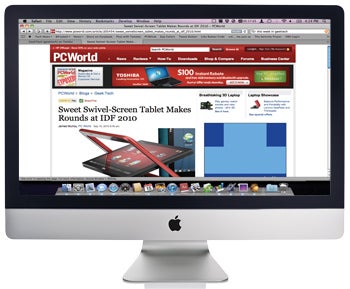 We can't have a complete discussion of all-in-one PCs without mentioning the line of machines that has come to define the category: Apple's iMac. The latest model in that line, the 27-inch Core i7 iMac is the largest of the all-in-ones we've seen. Equipped with 4GB of RAM and a 2.8GHz quad-core processor, it's also the fastest, netting a score of 128 on WorldBench 6. And it's gorgeous, if you're a fan of brushed metal.
Alas, the iMac ships without a Blu-ray drive, a TV tuner, and HDMI or eSATA ports. And the Apple all-in-one is pricier than most of its Windows-based counterparts, too; keep that in mind as you ogle the chassis and weigh your options.
All-in-One PCs to Suit Diverse Needs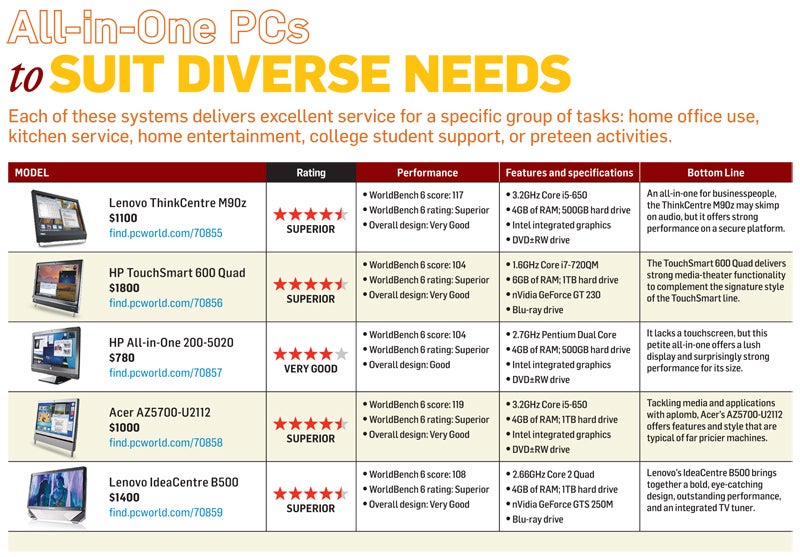 Each of the five all-in-one PCs we recommend in this article delivers excellent service for a specific group of tasks: home office use, kitchen service, home entertainment, college student support, or preteen activities.
Click the thumbnail image at left to see a full-size chart appraising each system's design and performance, and detailing its features and specifications.
Shop Tech Products at Amazon