11 Free Fonts for Clever Holiday Entertaining
Page 2 of 3
Party 4: A Valhalla Buffet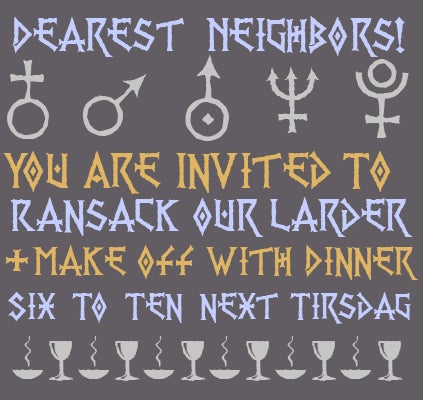 Growing teenagers appreciate a bountiful touch at the holidays. For the horde next door (and their parents), we'll serve up a smorgasbord of sandwich fixin's, which we'll announce using PR Viking, Peter Rempel's ode to the sons of Odin. This download includes an alternative font set with a range of runic symbols that will play well as mysteriously great souvenir buttons. We'll pin each guest with a fine example of Nordic party gear and even throw in a set of Valkyrie-themed sandwich picks if they promise to turn their cell phones off at the door.
Party 5: Vintage Chic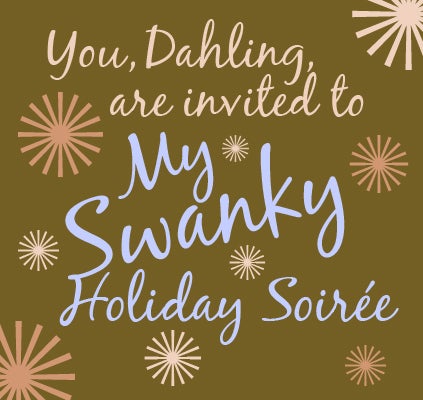 The retro crowd is easy to please with Black Jack, Ronna Penner's sophisticated brush script. Penner mates Mad Men advertising moxie with 21st-century technology to make us look hip, indeed. We'll invite the gang over for cocktails and gift each one with a custom set of ad-trivia cards. The slogan "He's got Go-Power!" is associated with what '60s brand? Nope, not Ex-lax! We're talking about General Mills' Cheerios (specifically, its cartoon spokesfigure, the Cheerios Kid). Our guests will sip and sigh as they coolly kiss 2010 goodbye.
Party 6: Caroling in the Dark Garden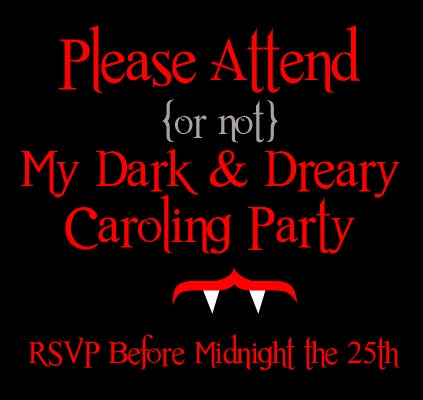 Here we are in bleak December, and that rap-rap-rapping at our door signals the arrival of the all-in-black entourage. Snuff the nightbird! Pass the absinthe! They must have received our Poe- perfect invitations set in Romance Fatal Serif, a bouncy yet sinister font by Juan Casco. This ironically happy font will also add gravitas to the "Welcome Winter Solstice" banner we plan to hang in the foyer and to the party favors we'll be handing out as midnight draws nigh. This year we're giving our melancholy pals new calling cards set in Mr. Casco's delicious concoction. Will our friends our fête deplore? Quoth the (font) maven, "Nevermore!"
Party 7: Naysayers Welcome Here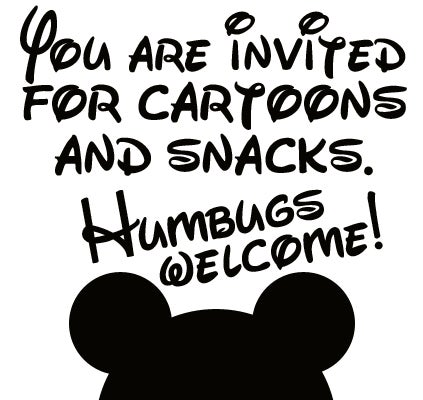 The humbugs (and humbug helpers) among us won't be able to evade the spirit of the season after a cartoon viewing party headlined by Mickey's Christmas Carol. We'll invite everyone to gather round with cheer-inducing invitations set in Justin Callaghan's Waltograph, an iconic font loosely based on Uncle Walt's signature. The designer is dizzy for Disney, and from the bottom of our goofy hearts we thank him for helping us make our event special with nametags for everyone. "Hello, my name is Scrooge McDuck" will look especially brilliant in this iconic brush script.
Shop Tech Products at Amazon