There's a fine -- if not blurred -- line between innovative and wacky, a point well illustrated at this year's CES 2011 show in Las Vegas, which concluded Sunday. Alongside the next-generation smartphones, tablets, and TVs rolled out and heavily touted by industry leaders were a wealth of products that received little to no attention but warrant a second look -- or a double take.
Following is a look at the wackier -- and in some cases, quite innovative -- products that cropped up at CES 2011.
[ Also at CES: A glimpse of mobile's future and how Microsoft's quiet keynote shows its decline in action. | See more tech oddities in InfoWorld's "10 even wackier USB devices" and "7 crazy iPad accessories" slideshows. ]
Scent Sciences ScentScape
While plenty of vendors have been dabbling in bringing 3D products to the consumer market, a company called Scent Sciences is pushing to add a fourth dimension to the mix: scent. The company has plug-and-play product called ScentScape; compatible with PCs and gaming consoles, ScentScape is designed to emit aromas -- birthday cake, flowers, fresh mowed grass, ocean, and roasting turkey -- to complement the action on the screen.
Using the ScentEditor application, a movie such as "Beaches" could be updated (or "scent-enabled") to include the aroma of salty surf. A Vietnam-themed online shooter could include the musk of the jungle or smoke -- or hey, perhaps napalm, for gamers who happen to love that smell in the morning.
The $70 ScentScape is 3.5 inches tall, 4.25 inches wide, and 5.5 inches long, and it provides 20 basic scents per cartridge; each cartridge lasts up to 200 hours.
Marchon3D EX3D glasses
Perhaps you're not ready to embrace the fourth dimension that Scent Sciences can provide. But you could be enthusiastic about 3D -- and you want to look your best while taking it all in. Enter Marchon3D. The company, a division of eyewear maker Marchon, announced the mass-market availability of its customizable EX3D glasses at CES.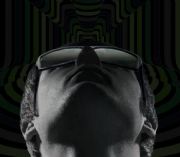 The glasses themselves are intended for viewing all types of 3D content, including games and movies. The lenses are designed to provide high-definition 3D optics, increased picture clarity, and ultrahigh 3D contrast, while minimizing light contamination, distortion, and haze, according to Marchon. Additionally, Marchon says the 3D glasses can be used outdoors like regular sunglasses, complete with UV protection.
Marchon will offer 25 styles of its 3D glasses, representing "an array of frame and color choices to suit individual tastes." Do consumers really care about what their 3D glasses look like? Darn tootin' they do, according to Hannah Sarbin, VP of new business development at Marchon. "As consumers invest in 3D electronics, they're looking to personalize their 3D eyewear to fit both their aesthetic and technological need. Theater frames simply don't make the cut when viewing 3D content at home in the daylight," she said.
It's a good thing the glasses are designed to block out peripheral distractions. Otherwise, everyone in the room would be too busy admiring one another's slick 3D eyewear to pay attention to the action on the screen.
Marchon3D EX3D glasses will come out later this year and cost $30 to $35.
Citi ThankYou Prestige 2G credit card
Credit card terms and rewards have become more and more complicated over the years, and the cards have followed suit. First, magnetic strips were added for electronic transactions. Then small chips showed up in some cards so that consumers could wave their plastic in the general direction of a reader to make a transaction, rather than having to swipe it.
A company called Dynamics has joined forces with Citi to create a new breed of credit card. The Citi ThankYou Prestige 2G Card is built on Dynamics' Card 2.0 platform, and it features two buttons on the front. By pressing the Regular Credit button, users can pay for a purchase with credit as they normally would. Alternatively, they can press the Request Rewards button, allowing them to redeem points or cash rewards when the card is swiped. (Pressing a button activates a corresponding light to confirm the selected option.)
This innovation will no doubt simplify reward-point and cash-reward redemptions -- so as long as the cardholder is keeping a running tab of his or her redemption points and cash rewards, as well as where they can be used and on what sort of purchases. Then again, the cardholder may press the Request Rewards button each time and hope for the best.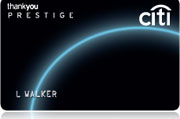 Dynamics Card 2.0 technology was named the Best of Innovations Winner for Personal Electronics award at CES, and it's pretty cool. Among the features available to banks and credit card companies for use in ther own cards are buttons for selecting which account -- say, checking or credit -- you want to access when swiping your card. Another feature requires a user to enter a PIN code to display the credit card number, making it less useful to thieves.
Next page: What does chocolate have to do with CES? And things that you make you go hm...