Page 5 of 5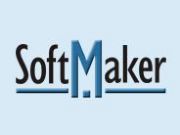 Price: $80 includes three licenses for home and business use.
Platform: Windows, Linux, Windows Mobile, and Windows CE
License: Proprietary
With a history extending back to 1989, SoftMaker Office is a Microsoft-compatible suite with versions for Windows, Linux, Windows Mobile, and Windows CE. SoftMaker Office 2010 is the latest version, and it includes modules for word processing, spreadsheets, and presentations as well as a Visual Basic for Applications-like (VBA) scripting language and environment that lets you automate recurring tasks.
Support for Microsoft formats as well as Open Document Format and PDF are included in the software, which is free to try. The full version's selling price is still much lower than that of Microsoft Office and includes three licenses for home and business use. Seamless support for the DOCX and XLSX file formats from Microsoft Office 2010 and 2007 is also included.
Hands-on:
SoftMaker Office's interface mimics that of Microsoft Office more closely than that of any other alternative we reviewed, and each module offers a power-packed array of features.
The TextMaker word processor, for example, incorporates desktop publishing features above and beyond the scope of what's found in many other word processors, including master pages, flexible frames, object mode, contour wrap, and kerning. Spell-checking is available in 20 languages, and a built-in address database can help to build letters and mail merges easily. There's also an envelope creator. As with LibreOffice's portable version, you can install SoftMaker to a USB flash drive.
We imported Word, Excel, and PowerPoint files with no problems, though one striking difference between SoftMaker and Lotus Symphony, for example, is the way each module is kept separate from the others, requiring a bunch of toggling if you're working on more than one at once. Files we created in SoftMaker, meanwhile, encountered no trouble moving into Microsoft Office.
Graphics features stood out as particularly excellent, with capabilities such as mirror effects, soft shadows, transparencies, and image manipulation. All in all, SoftMaker stood out as the contender that is most similar to, and most compatible with, Microsoft Office.
Standards Supported:
Microsoft Office
Open Document Format
Office Open XML
PDF (Export)
Unique Features:
Excellent Microsoft Office compatibility
Familiar, Microsoft-like interface
Excellent graphics support
Can be installed on a USB stick
Missing Pieces:
Cloud and collaboration capabilities
Mobile versions focus only on Windows Mobile and Windows CE
Softmaker Office Is Best For:
For users who don't need cloud storage or central collaboration capabilities (to serve a group with geographically dispersed members), SoftMaker is an excellent choice, particularly if Microsoft Office compatibility is critical. Its limited mobile support could be an issue for some, but on the whole, SoftMaker Office was our favorite desktop choice.
The Bottom Line
While all five of the Microsoft Office alternatives we looked at had particular strengths to recommend them, we preferred Zoho most on the online side and SoftMaker Office 2010 on the desktop.
Zoho's interface and basic features outperformed those of Google Docs in numerous ways, and a raft of additional capabilities were well-conceived icing on the proverbial cake. Those for whom cloud capabilities are less important, however, won't go wrong with SoftMaker, a powerful and compatible desktop offering whose capabilities really outshone the more limited features of IBM Lotus Symphony and LibreOffice. Its price isn't quite free, but it's still just a fraction of what you would pay Microsoft.
Of course, it should be kept in mind that several of these desktop packages--including SoftMaker--are decades old, whereas LibreOffice is in its first independent version. LibreOffice also has the advantage of being open source.
In any case, all the offerings we looked at are free to take for a test drive. If you're in the market for a new office suite, it will be worth your while to do just that.