Sony launched its streaming music service, Music Unlimited Powered by Qriocity in the U.S. yesterday afternoon. The service appears as a selection on the Playstation 3's XMB Music column and is also supposed to be available on Sony Bravia TVs, Blu-ray players and Blu-ray Home Theater systems. There's also a browser-based version at music.qriocity.com. I jumped between PS3 and PC while checking the service out.
[ Get news and reviews on tech toys in ITworld's personal tech newsletter]
Announced last fall, Music Unlimited became available first in Sweden.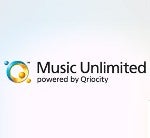 Music Unlimited offers two subscription plans (there is no free tier). The $3.99/month Basic Plan offers Music Sync (see below) and a selection of Basic Channels of commercial-free music from the Music Unlimited library. Basic Channels are service-created playlists grouped by era, genre or mood. The $9.99/month Premium Plan offers everything from the Basic Plan as well as some Premium Channels, Custom Playlists and On Demand Playback (you can search for a song and play the whole thing). Basic lets you search but only lets you play 30 seconds of a specific song.
Music Sync is a bit of a puzzle to me. The website says Music Sync: Scan the hard drive of your personal computer and add details of your existing music tracks and playlists to your personal music library. It doesn't actually copy your music into the cloud since your songs have to already exist in the Music Unlimited library. So presumably Music Sync copies your playlists into the cloud, which could be important for Basic Plan members. I was disappointed I couldn't add music I've purchased from street musicians, friends and various other 'non-label' sources over the years.
You can sign up for a 30-day free trial of the Premium Service, which is what I'm using to prepare this post. There's no real way to "reduce" the service to see what exactly the Basic Plan offers.
At the top level of the service you can opt to listen to music from "My Library," choose from one of the many Channels, or Search for a specific song or artist. I found the "My Library" section another mystery. Or just plain broken, depending on how you want to look at it. For instance in "My Library" I found the album "1996 Grammy Nominees" (an album I've never heard of). Drilling into it revealed one song: "You Oughta Know" by Alanis Morrisette. Now I do have Morrisette's "Jagged Little Pill" album in the iTunes library that I scanned for Music Unlimited. So that was a little weird but I have a big library which is still being scanned as I write this. Worse was when songs from a Hot Tuna album got split into seven separate albums in Music Unlimited, and whereas I own a studio album I'm getting live versions in Music Unlimited. Most broken of all, Music Unlimited put a Soulja Boy album in my library, and I don't have any of his songs in my iTunes library, so who knows where that came from.
For the most part I found the service more interesting if I used the Search or Channels features. Do you have any idea how many Patsy Cline albums there are? Music Unlimited says 56! On the other hand, a search for The Beatles turned up some cover bands and nothing more. Disappointing, but not really surprising.
As you listen to music in the Channels you can give songs a thumbs up or thumbs down and Music Unlimited promises to customize them according to your tastes. You can also add a song or album to your Library. Music Unlimited keeps a history of everything you've heard via Channels and this history persists across devices: a nice feature.
Overall Music Unlimited seems like a decent music streaming service (once they get the bugs worked out of Music Sync) but the big question is whether or not you're going to get $4 or $10/month more value out of it than you'd get from a free service like Pandora. The Basic service hardly seems worth it; if anything it seems like a better deal to me to spend $10 and to be able to search for and play exactly the song or musician I want to hear, when I want to hear it.
Also Sony needs to get the service onto the PSP and Android devices ASAP (both are planned). It'd be great to have it on iOS too. I can't imagine Apple approving a Music Unlimited app but they ought to be able to make a web-based version that ditches Flash for HTML5. And speaking of apps, how about one for Windows and OS X? The browser-based interface works fine, but a small app that could minimize to the task bar or dock would be very much appreciated. On the PS3 it'd be really great if we could use Music Unlimited as in-game music.
There're a lot of these music streaming services available or coming soon (rumor says Google's music service will launch with the Motorola Xoom, and Spotify should be arriving in the US soon) and it's hard to see how Sony will make Music Unlimited stand out enough to justify its $10/month price. Sony, how about making the Basic tier free and charging $5/month for the Premium version? Do that and maybe you can grab some market share. A discount on Music Unlimited Premium would also make a nice Playstation Plus perk.
Peter Smith writes about personal technology for ITworld. Follow him on Twitter @pasmith.
This story, "Sony's Music Unlimited Service: Hands-On" was originally published by ITworld.