Page 2 of 2
Business Plans
All of these services offer personal plans, which may be good enough for business use. All except Live Mesh also provide extra features that are especially useful for groups. Business accounts typically offer tools for managing multiple users, meaning you can create accounts and assign permissions, assign new users to multiple files at once, revoke access, allow users to invite people outside the account, and more. Business plans may also provide a pool of storage that's available to all members of the plan, instead of allotting separate quotas for each user. (Google, for one, does not.)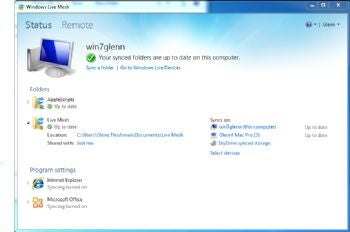 If you work with many different clients, customers, or vendors, an individual account will probably make more sense, partly because you retain control of it independent of which projects are using the shared storage. Fortunately, most services let you put your toes in the water by offering free personal accounts with limited storage, and 14-day or 30-day trials of business offerings.
Box.net is the clear winner among business offerings: It provides IT-style control and administration for groups of accounts. For most other services, business accounts are stapled on.
Pricing
For four of the services we looked at—Box.net, Dropbox, SugarSync, and Syncplicity—per-user costs are remarkably close. SugarSync is the cheapest at $10 per month per user; Dropbox in the middle at $13.25 for the first five users, and about $10 for additional users; and Box.net and Syncplicity at the top of this short range at $15. Dropbox only allows yearly subscriptions, which dramatically reduces flexibility; SugarSync kicks in a 16 percent discount for yearly payments.
The services vary more in the amount of storage they provide. Box.net's three-user starter plan includes 500GB of pooled storage (167GB each), but it doesn't allow you to buy more. Syncplicity offers the least amount of storage and the highest prices for additional storage: 50GB shared among the first three users, and $10 per month for each additional 10GB--way out of scale with Box.net and Dropbox.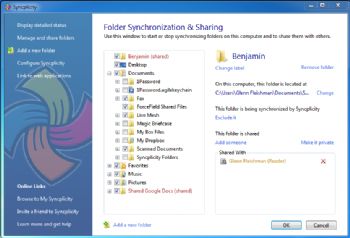 SugarSync is also expensive compared to Box.net and Dropbox, offering just 100GB (33GB per user) for its three-user starter plan, and charging $30 per month for each additional 100GB unit—nearly twice that of Dropbox.
Dropbox includes just 70GB for the starter five-user plan, and charges $17 per month (payable as $200 per year) per additional 100GB units. However, Dropbox doesn't count deleted files or old versions of files against these storage quantities. Depending on how much you revise, this could mean a huge difference in required storage for Dropbox versus other services, which mostly include versions and removed files in the quota.
Windows Live Mesh stands apart from those other four, because it's free. But it also lacks the kinds of storage and user upgrades you get from those others.
Note that, if you're using these services with people outside your company, you'll need to convince them to pay up—or you'll have to pick up the tab.
The Bottom Line
For serious-minded business users who want central control and granular access to files, Box.net's business accounts are the clear winner among the services we looked at. Too bad we have to wait for its Mac client to be released.
From the standpoint of simplicity and accounting, I'd have to go with Dropbox. Having a single folder to sync and straightforward options makes it an easy way to collaborate--as long as you don't need fine-toothed file- or folder-permissions. Its LAN Sync makes it great if you're collaborators are all on the same network. Because it doesn't count old versions or deleted files against your storage quota, it's particularly good for storing large, frequently revised project files. The service has a ways to go if it's going to compete in the business market; it needs to get more flexible account terms and some kind of trial membership for business users.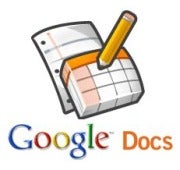 Google Docs's simultaneous editing and superb Web app interface are great—as long as you don't need to sync files on your Mac or other device. For some companies, using a separate service (such as Syncplicity) to enable Google Docs desktop syncing, while using the Web interface as the primary way to edit and collaborate, may be the right combination of cost, features, and reach.
Whichever service you choose, the point is to reduce the amount of time all project members spend managing files, and redirect that effort toward productive work. Collaborative cloud storage should keep project members down to earth, while all the magic happens way above them.
Glenn Fleishman is a senior contributor to Macworld, writes regularly for the Economist's Babbage blog, and is the author of many e-books in the Take Control series.