Page 2 of 4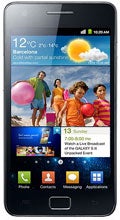 Samsung has been an early leader in OLED-based smartphones, notably with its Super AMOLED technology, found in the Galaxy S and other smartphones. By integrating touch sensors into the OLED panel "sandwich," Samsung eliminated a layer of glass (or plastic) that the touch-panel overlay would usually include, which makes the display as a whole thinner.
The company's next-generation display, dubbed Super AMOLED Plus, increases the sub-pixel count for a crisper, sharper image that's more viewable in direct sunlight, according to Samsung. Super AMOLED Plus displays will be included in soon-to-be-released phones such as the Samsung 4G LTE, Galaxy S II and Infuse 4G.
So far, manufacturing challenges have limited volume production of OLED screens to just a few inches in size. But if manufacturers can scale up, an enormous market awaits: OLEDs promise faster response times, wider viewing angles and better color and contrast than LCD and plasma TV screens currently deliver.
OLEDs work on the basis of super-fast electron-hole interactions, in which negative and positive charges combine in the OLED's emissive layer to produce light. In contrast, LCDs depend on electric-field-induced distortions of the complex molecules that make up liquid crystals, which respond much more slowly, says Ken Werner, analyst at Insight Media.
"OLEDs respond in microseconds -- hundreds, if not a thousand times faster than LCDs," says Janice Mahon, vice president and general manager at OLED technology provider Universal Display Corp. (UDC). "It switches like a semiconductor."
While LCD response times fall into the 2 to 30 millisecond range, says Insight Media analyst Steve Sechrist, OLEDs respond in 2 microseconds. "It's an order of magnitude in speed. It's not just fast -- it's blazingly fast," he adds.
Growing the market -- and the displays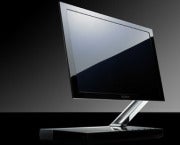 Manufacturers such as Samsung, LG Display and AUO are racing to build next-generation fabrication facilities in an effort to gradually scale up screens to the point where they can support the sizes demanded by the TV market.
Attempts to build larger screens have moved in fits and starts. Sony, for example, launched the XEL-1, an 11-in. OLED TV, back in 2008. But the $2,499 price tag put off many buyers, and Sony abruptly withdrew it from the market in 2010.
"We don't have a timetable for commercialization at present," a spokesperson says, although the company launched the PVM-740, a 7.4-in. OLED monitor aimed at professional video producers, last April. At $3,549, however, it is more a niche product than the XEL-1, which was targeted at the higher-volume commercial TV market.
But other manufacturers are pushing ahead -- Samsung, for instance, has shown a prototype TV with a 31-in. OLED display at trade shows.
The overall market is set to take off like a rocket, according to DisplaySearch. The research firm expects sales for all types and sizes of OLEDs to jump from $1 billion in 2010 -- which itself represents a 20% increase over the previous year -- to $80 billion by 2017.