Page 2 of 3
3. foursquare

a. Founders and date founded: Dennis Crowley and Naveen Selvadurai; March 2009
b. What it does: foursquare is a location-based mobile service that enables participants to share their location with friends by checking-in via a smartphone app. It facilitates real-world experiences by allowing users to bookmark information about venues they want to visit, then provides customized recommendations. Merchants and brands benefit by using the self-service tools to attract and engage customers and fans.
c. Why it's hot: "The latest version of the mobile app (3.0) has transcended the check-in to actively change the way users experience the world around them," says Erin Gleason, PR manager at foursquare. "We've done this by highlighting three things: discovery, encouragement, and loyalty."
For example, individuals use foursquare to "discover" new experiences, then make or provide recommendations to friends. "Encouragement" thrives through check-ins, which generates points that are displayed on a Leaderboard showing the top users each week. Participants compete for high scores using exploration in their own cities as a baseline. And "loyalty" is rewarded with specials and free tools to attract, generate, and maintain continued relationships and increased growth.
d. Stats: Almost 9 million users worldwide, with about 50% international usage; Approximately 35,000 new users each day with over 3 million check-ins each day; 3,400% growth in 2010; 250,000+ businesses use the merchant platform.
e. Funding sources: Union Square Ventures, O'Reilly AlphaTech Ventures, Andreessen Horowitz, and several angel investors.
4. Hunch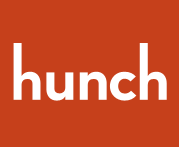 a. Founders and date founded: Caterina Fake (also co-founded Flickr) and Chris Dixon (site advisor founder and angel investor); June 2009
b. What it does: Hunch maps people to their interests. It calls this a "taste graph," which tracks everything that users like and dislike. The site asks users a series of questions about specific topics, then lets them rate the answers. In a nutshell, Hunch customizes its results by asking questions about who you are and then makes recommendations for things that other users like you prefer.
c. Why it's hot: Members can search their friends' favorite things and use the information for purchasing gifts. Users can explore another's preferences to prepare for a date or job interview. It's a very useful and clever way to get acquainted with new people and avoid those embarrassing situations such as giving your boss a bottle of wine that he dislikes.
d. Stats: Hunch has 68,998 page views per day, 26,775 visitors per day, and the United States usage is 46.4%. 1.2 million unique visitors in February 2010.
e. Funding sources: Khosla Ventures, General Catalyst Partners, Bessemer Venture Partners, and original angel investor Ron Conway (also an early investor in Google and PayPal). The lead investor was Gideon Yu, the former CFO of YouTube and later Facebook.
5. IMVU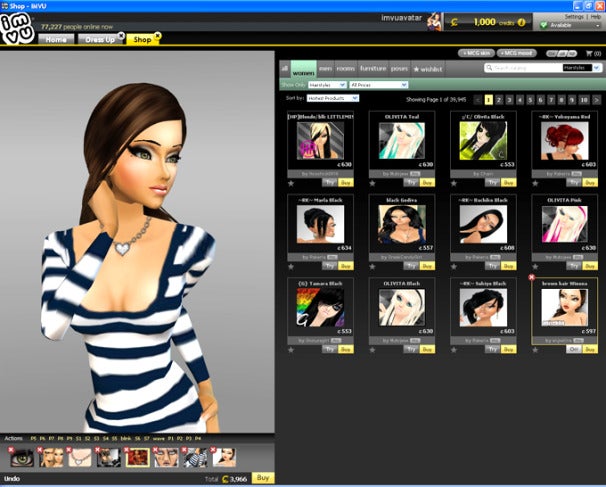 a. Founders and date founded: Will Harvey, Co-Founder and Chairman and Eric Ries, Co-Founder and IMVU Board Observer; April 2004
b. What it does; features, benefits, etc.: Originally created for Windows, this site didn't really take off until the owners created an app version for the iPhone. The response was so popular, a Mac version was developed and the site gained even more popularity.
Geared to a younger crowd, IMVU is an online, social entertainment network for members to meet new friends, to chat, join groups, share interests, and play games. Membership and participation is free, and the site provides each new member 1,000 promotional credits of virtual currency to get started. Members earn more promotional credits by participating in other experiences.
c. Why it's hot: IMVU members use 3D avatars to represent themselves on the site. They can create these avatars using virtual products such as clothes, shoes, etc. or purchase one of the many hundreds of predesigned avatars from the avatar catalog. In addition to the games and social environment, members can create and sell their own virtual products such as furniture, clothing, jewelry, hair, animations, and/or anything else that other members might use to create their virtual identity including personalized homepages and private rooms.
d. Stats: 50 million registered users, 10+ million unique visitors per month, 50% in the United States. Core members are young adults 18 to 24 with about 7% older than 35. Members must be at least 13 years old to use register and participate.
e. Funding sources: Menlo Ventures, Allegis Capital, Bridgescale Partners and Best Buy Capital