Page 2 of 2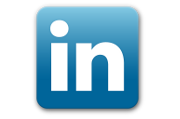 LinkedIn
I've long thought of LinkedIn more as a professional networking database than a social media platform: a place where having a presence is critical, but visits were confined largely to looking up potential hires. However, the site has become a treasure trove of competitive intelligence as well as an increasingly important referrer of Web traffic.
Strengths:
Professional information. No major social networking site can touch LinkedIn for information about individual white-collar professionals as well as career opportunities and company info.
LinkedIn Today. To its credit, LinkedIn is trying to leverage its large user base for something besides career networking. LinkedIn Today is the site's effort to promote top-shared content, including breakdowns of stories by industry.
Weaknesses:
What's a connection? It used to be that LinkedIn connections meant something -- for instance, if two people had a 1st-degree connection, you could be confident one had first-hand knowledge about the other. Now, though, people seem to be connecting with others whom they barely know, if at all, making the research via networks less useful than it used to be.
Sharing is still limited. Sharing content is quite possible on LinkedIn, but not all that robust; for example, you can't scroll comments about the items, just see who shared. The site wasn't built for this, and it shows.
Google+
Although Facebook was the service designed initially for students, some adult Google+ early adapters were the ones acting a bit like junior high schoolers, exulting about being in the cool kids' club and even hoping the uncool ones could stay excluded.
That's not Google's fault; and to their credit, Google did open up the Plus reasonably quickly after demand built up. However, they've been clear from the outset that Google+ is still in test mode and has bugs to work out. Changes are already in the works for later this week.
It's to be expected, then, that Google+ is still missing quite a bit, such as an API and access via third-party apps -- and, most surprisingly, search. However, I assume those are coming. Here are some other points that may not be related to beta status:
Strengths:
Segmenting your life. Plus is built around the idea that you've got different parts of your life, not all of which are interested in the same things. This isn't simply about hiding embarrassing photos from an employer, but understanding that your co-workers may not be interested in the video of your niece's play while your uncle has no idea what "desktop virtualization" is and wants to tune out any talk of it.
This along with the lack of Farmville-type game apps is why some proponents believe Google+ is poised to become a Facebook for grownups.
Video chats and hangouts. While Facebook finally did roll out video chat, it's just one-on-one for now. Google+, meanwhile, offers group chats -- and the ability to create a "hangout" where anyone invited can drop by as they wish. This may not have mass appeal, but the ability to ad-hoc video chat with a couple of colleagues in various locations can be handy, as I discovered last winter during an Apple FaceTime chat with several co-workers from home during a snowstorm.
Integration with the rest of Google. This is the potential Google+ killer app: a social media platform that's well integrated with everything from email (Gmail) and office productivity (Google Docs/Apps) to geolocation (Google Maps) and, yes, search.
Weaknesses:
Difficult to scan. When I open Google+, often there's just one item taking up the entire opening screen -- and that's on a 23-inch monitor. As the number of people in my circles rises, the scrolling required to catch up will become overwhelming. Google needs to rethink the display on the opening home screen.
Lack of brevity. While some find it freeing not to worry about tight limits for status updates, some will also abuse that freedom. Having what could be the equivalent of long-form blogs stacked up from dozens of people in one's circle may become someone daunting to sift through (one of the many things that turned me off to Google Buzz).
Lack of critical mass. Besides the obvious issue that Google+ is far behind major competitors in social media users, the service also isn't yet integrated into external Web sites' "share" buttons.
Why use? This is one of the biggest questions from skeptics: What's the compelling reason to move to (or add) Google+? You don't need to be a social media innovator to know that Facebook is a place to collect brand "fans" and/or find old friends; and, if you're running a conference, it's wise to publicize a Twitter hashtag. But what's use case for Google+? The answer may take awhile; after all, few people envisioned Twitter as a crowdsourced breaking-news platform or Facebook as a personalized ad-serving mechanism during those services' early weeks.
For now, a number of early adopters are rebalancing their social media efforts to experiment with Google+ to find out what it does best. Whether you want to as well depends largely on whether it's important for you (or your company) to be among the first on a social media platform -- and whether your key customers expect to find you there.
Sharon Machlis is online managing editor at Computerworld. Her e-mail address is smachlis@computerworld.com.
This story, "Facebook vs. Twitter vs. LinkedIn vs. Google+" was originally published by Computerworld.