Page 2 of 2
The Unity Factor
Really, though, there's little question about the potential for Windows 8 on tablets. A majority of Microsoft's big unveiling to the media yesterday prior to the start of the BUILD conference was dedicated to showing how Windows 8 worked on a tablet. Microsoft used those demos to represent of how Windows 8 would behave as a whole. That in and of itself is a clear indicator of how serious Microsoft is about creating a scalable operating system that works the same on devices of different shapes and sizes.
(See related story: Windows 8 Breaks Down the OS Walls That Divide Our Devices)
The scalability of Windows 8 is compelling to think of in terms of the possibility of unity across your tablet, laptop, and PC environments. But add in the ability to sync settings and preferences across systems, as you'll be able to do with Windows 8's cloud services, and Windows 8 makes even more of a case for itself.
The interoperability angle remains equally compelling. By retaining that interoperability with the vast Windows universe of apps, Windows 8 tablets will have an advantage. In yesterday's demonstrations, Adobe Photoshop CS5.5 opened and ran fine, a finger's flick away from the stylish new Metro-style Start screen tiles. I downloaded other personal favorite Windows 7 apps, and was able to run them on the demo tablet, albeit inside the "desktop" app. In the end, the idea of sharing elements like preferences, settings, and interface--coupled with the idea of sharing apps across any size device--is a pleasant change of pace. It's good to lose that feeling of "oh, my app works only on Android/iOS, but not on my primary computer."
Windows 8 Challenges
Can Microsoft compete with Apple and Google as a mobile OS? Absolutely. After seeing Windows 8, I'm thinking of Windows Phone 7 as more of a dry run for Windows 8 than as only a mobile OS.
However, the challenges ahead loom large. Not only does Microsoft have a fair bit of clean-up to do to polish up the navigation and experience of using Windows 8 on a tablet, but it has to clearly set expectations for what ARM-based tablets will be able to do when compared with Android tablets running Intel processors.
Microsoft also has to get developers ramped up to design Metro-style apps. These apps don't exist today, but can be created fairly easily using the developer tools and languages that the Microsoft developer community is already used to.
Microsoft is smart to support existing tools like XAML, C, C++, C#, and Visual Basic, as well as HTML5, CSS, and JavaScript. But the company is going to face the task of getting developers to concentrate efforts on its very new Metro-style app interface, especially in this fractured development environment where so many languages and platforms are vying for developers' attention.
Getting a critical mass of apps for the forthcoming Windows Store will be crucial; Microsoft doesn't want to follow in the shoes of Android Honeycomb, RIM's PlayBook Tablet OS, and webOS. Each had an anemic selection of apps at launch, and each has struggled to add to their libraries since.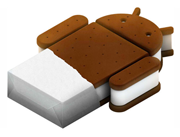 Meanwhile, the competition will have had opportunities to beef up for the Windows onslaught, too. By the time Windows 8 comes out (the timing has not been announced), Apple will have released iOS 5, and at that date, it may have already announced what to expect from iOS 6. Google will have long since unveiled and shipped its Ice Cream Sandwich iteration of Android OS; that version is intended to unify the now-fragmented phone and tablet versions of Android. As promising as Windows 8 looks today, the warp-speed pace of mobile development means that six months from now, Windows-based tablets could be at a disadvantage vis-a-vis Android and iOS.
The bottom line is that Microsoft has to continue to innovate on its touch interface, and work through that interface's rough spots (yes, they're there). But Windows 8 looks primed to bring Windows along into the touch age. I just wish Windows was ready to compete with Android and iOS today.