Page 2 of 3
Android Market Feels Malware Pain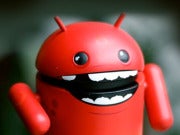 More than 50 applications containing malware were discovered in Google's application market in March, a sign that hackers were hard at work trying to compromise mobile devices running the Android OS. In fact, it got so bad that Google threw a "kill switch" to remotely delete infected Android apps.
As the year went on, security vendors issued reports citing a sharp rise in mobile malware targeting Android devices, though Google countered that much of the concern was being raised by security vendors simply looking to hawk their wares.
RSA at Risk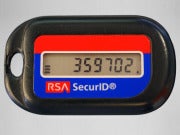 EMC's RSA Security division shook the industry in March when its executive chairman announced that a sophisticated cyber-attack on the company might have compromised its two-factor SecurID tokens. The advanced persistent threat attack led some observers to call on those using the tokens for remote access to sensitive information to stop doing so until RSA clarified the extent of possible compromise.
RSA opened up somewhat about the breach as the year went on, disclosing it took a $66 million charge to its financial results associated with coping with the breach. The company said it found two groups were responsible for the attacks, but declined to identify them.
Earthquake/Tsunami Devastate Japan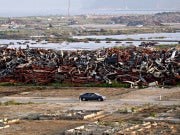 Beyond the devastating human tragedy that was the world's main concern in the wake of Japan's earthquakes and tsunami disaster in March, the high-tech industry was impacted greatly as well.
Taiwanese semiconductor suppliers faced serious raw materials shortages from Japan and concerns were raised about Japanese suppliers to Apple for the iPad 2 as well. Chip plants for Texas Instruments and others in Japan faced months of disruption and undersea telecom cables in the Pacific Ocean were damaged.
CREDIT: REUTERS/Kim Kyung Hoon
AT&T Bids for T-Mobile USA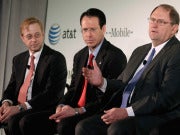 AT&T's proposed takeover of T-Mobile USA in March would have created the biggest carrier in the United States, with some 129 million subscribers. But the union also raised lots of big regulatory, competitive and customer service questions, with plenty of people unhappy about the prospects of this deal going down. Among them: The FCC, which found the proposed $39 billion merger not to be in the public interest and whose draft order in November convinced AT&T to pull out of the original deal and take a $4 billion charge against earnings for ending the original deal.
Meanwhile, carrier consolidation continued via several other deals, including CenturyLink snapping up Savvis and finalizing its Qwest buyout, plus Level 3 buying Global Crossing (See also: 2011's top tech M&A deals)
CREDIT: REUTERS/Brendan McDermid
Amazon Elastic Compute Cloud's Bad Stretch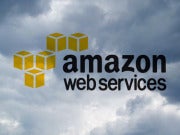 A major outage for Amazon's EC2 service in April due to undisclosed server problems resulted in customers' websites being down and/or flakey for days (even for those who took the precaution of signing on for multiple availability zones, and raised all the usual concerns about whether it's still too early to trust your business to the cloud due to shortcomings in failing over such systems.
Amazon, despite being plugged into social network systems such as blogs and Twitter, was conspicuously quiet about what went wrong, perhaps due to legal concerns. Amazon's network took another hit in August, though the outage was briefer.
Sony PlayStation Network: Game Off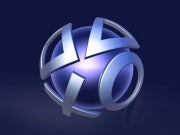 A major hack of Sony's PlayStation Network knocked the PS3 gaming community offline for days in April and Sony revealed players' personal information, including credit card numbers, may have been swiped. With more than 70 million people using the network, some called this breach one of the worst ever and a possible ID theft bonanza.
OpenFlow Glows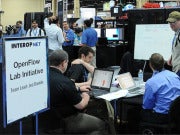 The big Interop 2011 show could almost have been called the OpenFlow show given that it served as one of the first significant exhibitions of OpenFlow switches and controllers, including those shown off in a lab at the event. The software-defined networking technology is designed to enable users to define flows and determine what paths those flows take through a network, regardless of the underlying hardware.
OpenFlow stems from an open source project borne of a six-year research collaboration between the University of California at Berkeley and Stanford University, which hosted the first ever Open Networking Summit in October to hasten software-defined network development and further spread the word about the technology. OpenFlow has momentum, but is far from a sure thing or the only game in town, with heavy hitters such as Cisco still weighing their options.
Microsoft-Skype $8.5B Blockbuster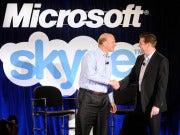 Microsoft's bold buyout of the voice and video IP company announced in May is seen by analysts as an aggressive move to challenge Google, Facebook and others for the hearts, minds and wallets of online users. Some industry watchers say Microsoft actually had technology in its portfolio to compete with Skype on many fronts, but that buying the company gives Microsoft lots of customers fast.
The combination of the Skype buyout and advances on the Windows Phone 7 front also gives Microsoft its strongest mobile offerings to date. Microsoft has also vowed to integrate Skype with its Lync communications technology.
CREDIT: REUTERS/Susana Bates
Cisco Refocuses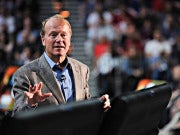 Following disappointing financial results to start its fiscal year 2011, Cisco CEO John Chambers this past spring and summer was forced to acknowledge that the company had been caught off guard by dramatic changes in its core switching and routing market.
Chambers pointed to lower profit margins as customers switched over to newer Cisco products like its Nexus line of switches that boast better price/performance ratios. He said the company needed to make decisions faster and get leaner and more focused, which translated into hiring a COO, laying off some 6,500 employees and ditching some of the businesses it had expanded into, including Flip video cameras.
Microsoft Previews Windows 8; Heads Into the Cloud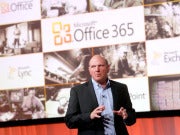 While it might seem that we've only begun to know Windows 7, that Microsoft software has been around now since 2009, so the company has started cranking up Windows 8 hype. Steve Ballmer kicked off 2011 at CES in January by announcing Windows 8 would run not just on x86 hardware but also on ARM processors so common on tablet computers.
Microsoft has further tantalized potential users by demoing boot times of less than 10 seconds for Windows 8 machines and previewing a user interface dubbed Metro that borrows heavily from the company's touch-friendly Windows Phone interface.
Meanwhile, Microsoft is not oblivious to the move by many customers to the cloud. Microsoft in June debuted its Office 365 cloud service -- the company's answer to Google Apps -- and the latest Microsoft offering designed to expand the company's reach beyond packaged software. Microsoft is giving some organizations big incentives to use the new offering. Office 365 complements earlier Microsoft cloud offerings, including its Azure platform-as-a-service, which hasn't caught on in a big way yet. Microsoft said late in the year that Office 365 was proving to be a big hit, especially with small businesses. (Also see: "Microsoft Office 365 vs. Google Apps for Business")
HP: Out With the Old, In With the New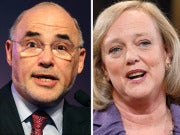 HP, becoming more focused on software and services under new chief Leo Apotheker, announced in August it was exploring the sell-off of its PC market leading Personal Systems Group and shuttering its TouchPad tablet business just a month after the tablet was launched.
Then in September, HP's board ousted Apotheker after he was on the job for just a year and brought in Meg Whitman as the new CEO. Whitman then turned around in October and said HP wasn't ditching its PC business after all. Meanwhile, HP also announced plans to buy analytics software company Autonomy for $10 billion.
CREDIT: REUTERS/Mario Anzuoni
Next: Google's Big Deal; The Death of Steve Jobs and more.