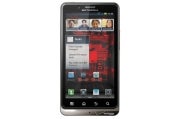 Motorola's dual-core Droid Bionic smartphone runs on Verizon's speedy 4G LTE network and did well in our tests, earning a 4-star rating. One big complaint: The Droid Bionic cost $300 (with a 2-year contract) when it launched on Verizon six months ago. Right now, though, you can score a free Motorola Droid Bionic on Wirefly--with a 2-year contract, of course.
For hot tech bargains in your inbox every week, subscribe to PCWorld's Bargain Bulletin newsletter.
This story, "Free Motorola Droid Bionic 4G With New Verizon Contract" was originally published by PCWorld Exclusive.