Page 3 of 4
Amazon Kindle Direct Publishing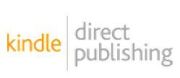 You can't argue with the numbers: Amazon should be your first stop as an ebook publisher, and if you're planning to go with just one seller, this should be it. The uploading process for Amazon Kindle Direct Publishing is quite straightforward and lacking in surprises; you supply book and author info, keywords, excerpts, and your DRM selection, and then send your manuscript for review. Books are generally online and available on the Amazon store within 24 hours.
Amazon's royalty system seems complex, but the bottom line is that you'll make about 70 percent on your book if it isn't stuffed with illustrations and it costs between $2.99 and $9.99. Amazon will also make your book available through its various foreign divisions at your request.
One intriguing option is Amazon's KDP Select program: Make your book exclusive to the Kindle for 90 days, and you get a share of Amazon's multimillion-dollar Lending Library fund, plus some free promotional juice.
Amazon has its own file format called KF8 (Kindle Format 8), but uploading your ePub-ready .doc file will work fine. Inserting a table of contents is nice, but not required by Amazon. The finished book looks good both on the Kindle and on Amazon's site, with the listing page linked to any paperback versions of the book, an author page, and more.
For more details, check out Tony Bradley's guide to publishing for the Amazon Kindle.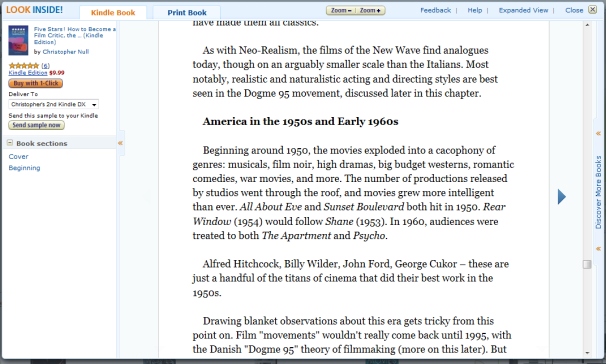 Barnes & Noble Nook/PubIt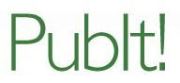 The royalties from this seller aren't as good as those from Amazon--65 percent on most books from $2.99 to $9.99--but the Nook is a large enough platform to merit investing the time it takes to publish there. The procedure is nearly identical to that of the Kindle: Just fill out a form and upload your ePub-friendly Word file, and you're ready to go. A table of contents is optional.
One of the nice features about Barnes & Noble's PubIt system is that it includes an offline app (Nook for PC eReading) that you can use to preview your manuscript without having to click through page after page of your book in a Web browser, which can be agonizingly slow.
Once your book is uploaded, B&N promises that it will be live within 24 to 72 hours, and the company had Five Stars! up faster than that. The listing page is a bit spare--even with the five review blurbs I uploaded--and the book is unfortunately not linked to its paperback counterpart, which is also available from Barnes & Noble.
Still, the process is simple, and the sales possibilities are enticing.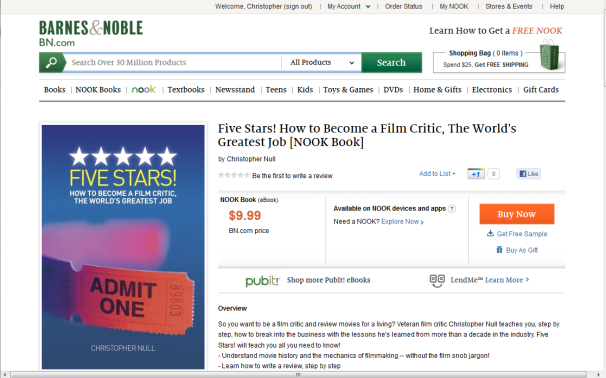 Next Page: Prepare Your Ebook for Apple iBooks and Beyond