Page 3 of 7
Remote Control
Despite best-laid plans, data emergencies do happen on the road, like the time when the document I needed was too new to have been backed up online. Your emergency may be different -- the file you need might reside in a folder that isn't automatically backed up online, for example.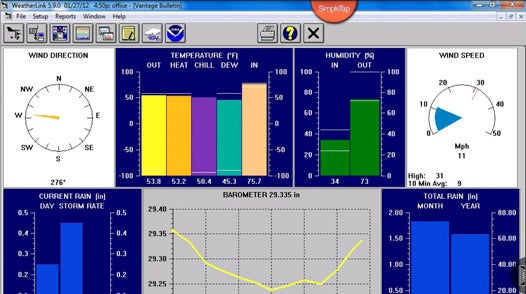 When such a disaster happens while you're on the road, remote control software such as Splashtop Remote can give you the ability to control your computer back at the office -- provided you set it up before leaving. However, this approach has limitations and it's best saved for emergencies.
It took me about 10 minutes to set up the Splashtop system. After loading the free Splashtop Streamer application (available for Windows and Mac) on the desktop PC at my office and the Splashtop Remote Desktop app ($2 for the iPhone version, $5 for Android) on my smartphone, I was ready for the road.
The connection is password-protected. When I used Splashtop recently, the phone and work PC connected on the second try, even though they were a thousand miles apart. Once online, I easily performed tasks on my PC such as opening apps, writing a research brief, checking the temperature with my weather station and reading email.
The software matches screen resolutions between the two devices, and the mobile app supports a slew of special gestures so that working on the small screen feels like working on the PC. Because each command has to travel over the carrier's data network, the Internet and the office network, there's a slight delay between doing something on the phone and it happening on the host PC.
But the biggest drawback is that Splashtop, like many other remote control programs, sends only the graphics information needed to duplicate the host PC's screen on the smartphone, not the actual data that's on the PC. So you can remotely control the computer to edit a file, but it stays on the PC -- you can't save the file directly to your phone. After some experimenting, I discovered the best solution was to use Splashtop to email the files I needed from my computer to my phone.
A competing product called LogMeIn Free (free for the desktop software and the iOS app, $30 for the Android app) is subject to the same limitations as Splashtop, but the company does offer a professional version, LogMeIn Pro ($70 per year), that not only allows remote control of a Mac or Windows PC from an iPhone or an Android phone, but also lets you grab and save the underlying data to your phone.