Page 2 of 2
Applications
Once you've picked out your phone, you'll probably want to start downloading some apps. Dozens of useful business apps are out there, and we've tested almost all of them.
Security Apps
Your smartphone is a big part of your professional and personal lives, so you must be sure to keep your contacts, documents, and other multimedia content safe. Security apps not only provide backup services for your phone, but also protect your device against malicious apps and phishing sites. Malicious apps have been a bigger issue on Android, and most security apps are strictly for Google's mobile operating system. If you'd prefer a familiar name, many desktop security suites, such as AVG Antivirus, Norton, and Webroot, now offer mobile versions. You'll also find mobile-only security tools, such as Lookout (a PCWorld favorite) and NetQin. In addition, lots of security apps include a phone-tracking feature, which lets you locate your missing phone on a map, and most of these apps allow you to remotely wipe your phone if you can't recover it.
Productivity Apps
From making simple to-do lists to sketching new ideas, hundreds of apps promise to save you time and help get the job done. The best way to get started is to look in your phone's app store under the productivity category and search for the top-rated apps. Some of our favorites are Remember the Milk (task list manager), Evernote (note syncing), SketchBook MobileX (drawing app), and Instapaper (Web bookmarking).
Cloud-Sync Apps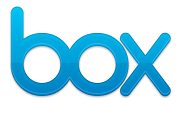 As I mentioned in the section on operating systems, iOS and Windows Phone have their own built-in cloud-syncing services. A slew of third-party cloud services are available across multiple platforms, too. The ever-popular Dropbox, for instance, automatically syncs your files to the cloud and across your devices. Box, another service, lets you store all of your content online, and it can integrate with Google Apps. Other document-syncing apps include Funambol OneMediaHub, SugarSync, and GDocs for Android.
For even more business apps, check out some of the following roundups:
* 10 Most Useful BlackBerry Apps
* 10 Must-Have Android Apps for Business
* Five Cool, Free Business Apps for Your New Smartphone
* 10 Killer iPhone Apps for Business Collaboration
Accessories
Other than the requisite protective case, quite a few useful phone accessories are available for professionals. Here are some you might consider purchasing alongside your new phone.
Portable Outlets and Chargers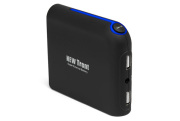 If you're a power user, you're going to require a lot of, well, power. And if you're a business traveler, you're probably all too familiar with the lack of outlets at airports. Portable outlets, such as the Monster Outlets to Go Power Strip, give you three AC outlets and a USB connection in a compact, travel-friendly design. The iGeek Large Capacity Portable Charger lets you charge your phone and tablet wirelessly.
Bluetooth Headsets
The market has a ton of Bluetooth headsets to choose from; currently PCWorld's top-rated headset is the Jawbone Era. With a Bluetooth headset, you can conduct conference calls on your morning commute (just keep your eyes on the road!) or discreetly check your voicemail while you're on vacation with the family.
Pico Projectors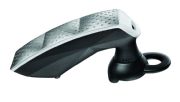 A pico projector case not only protects your phone, but also lets you project PowerPoint presentations on the fly; our sister publication Macworld tried out the Brookstone Pocket Projector. If you prefer, you can buy a separate pico projector to go with your phone. A few phones, such as the LG eXpo and the Samsung Galaxy Beam, sport built-in projectors.
More than likely, you will want a phone that can serve both your business requirements and your personal needs. And thankfully, most smartphones will be able to do just that--with the help of some apps and accessories.