Page 2 of 2
Qiy
Possibly the second-best-known personal data-vault service is the Netherlands-based Qiy (pronounced "key"). Through Qiy's secure Web utility, users can create their own personal Web domain. Users can store all of their information in this secure domain, and can access it and update it at any time.
Users can also set their domain to release certain parts of their personal data to companies and other organizations they trust. In turn, outside organizations such as vendors, marketers, or advertisers can present users with new information (user data, offers, and so on) via the familiar Qiy domain.

The people at Qiy say this approach prevents users' personal data from wandering around the Web as various data collectors buy, sell, or share the information.
Right now Qiy is working with organizations such as universities and insurance companies to provide students and customers with a platform for exchanging information with the organizations. Once a user is connected to an organization, the user can invite other organizations they deal with to connect to the platform. At all times, the user--not the organization--remains in control of the data flow.
Lifedash
Florida-based Lifedash is still in beta, but upon release it will offer a personal data platform similar to Personal's, allowing the user to capture, curate, and manage all sorts of personal data in an account, as well as to provide access to the data to trusted companies and institutions (banks, insurers, and the like).

However, Lifedash differs from Personal in its focus on allowing users to create multiple profiles, each representing one of the "various roles they play in day-to-day life." For instance, a user may be a cancer patient but also a Girl Scout leader. He or she might deal with completely disparate sets of data in each of those roles, and may have good reasons to keep the two data sets separate.
This concept of controlling privacy and anonymity by using multiple online personas is near and dear to the hearts of many privacy proponents.
Allfiled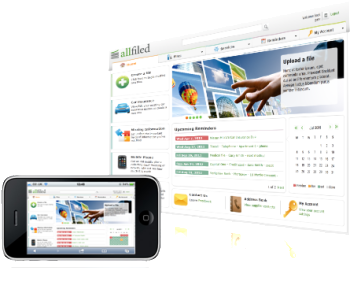 The small UK-based company Allfiled has been offering its service for five years now, making it one of the first publicly available personal data-vault products. Like other services, Allfiled gives the consumer a data locker that can store personal, demographic, financial, and preference data. The platform lets the user approve, deny, or revoke access to the data.
Like other services, Allfiled also allows users to fill in forms automatically using the carefully organized data stored in the personal account. In addition, the locker stores each user's passwords for the Web services he or she uses.
Allfiled believes that, in the near future, financial institutions, advertisers, and marketers will develop systems to pull personal data from the locker based on parameters the data owner has established. Using that information, companies may be able to serve more-relevant ads to the user, or they might offer items such as affinity points or special deals in exchange.
After five years of opening accounts, the service is currently undergoing a redesign; it will start to sign up new customers when it's complete.
Mydex
Mydex, a new company based in Scotland, has been developing aspects of a "personal data ecosystem" for the past few years. The company intends to provide a "personal data store" (similar to what Personal is offering) that lets users store, manage, and share their personal data.
Users can set the preferences and permissions for their data stores to protect their privacy to various extents. In other words, users can make their data available only to a narrow group of third parties, under strict terms, or they can choose to open most of their data to anyone who wants to advertise to them.
For example, imagine that a charitable medical research foundation wants access to an individual's health records for research purposes. The individual says, "Yes, you may have access to this information for free, on the condition that you do not pass it along to anybody else and that it remains anonymous, so my name and address do not travel with it."
Like the other services, the Mydex platform can broadcast users' preferences or intentions (to buy something) to Web marketers and advertisers too. The thinking goes that if marketers can get that intention information directly from the user (as opposed to buying it or trying to infer it from other data sets), they can be sure that the data is correct, and they can advertise their products more easily and cost-effectively. Mydex and similar services also provide third parties a way to verify that the owners of the data lockers are who they say they are.