Page 2 of 2
Networking Improvements Help Network Administrators
Windows 8 and Windows Server 2012 include many new and enhanced networking features useful for administrators. Native NIC (network interface card) teaming provides network connection load balancing and failover by bonding two or more network interfaces. The updated Server Message Block (SMB) protocol improves the availability, performance, administration, and security of file shares and storage resources, with new features like encryption and transparent failover.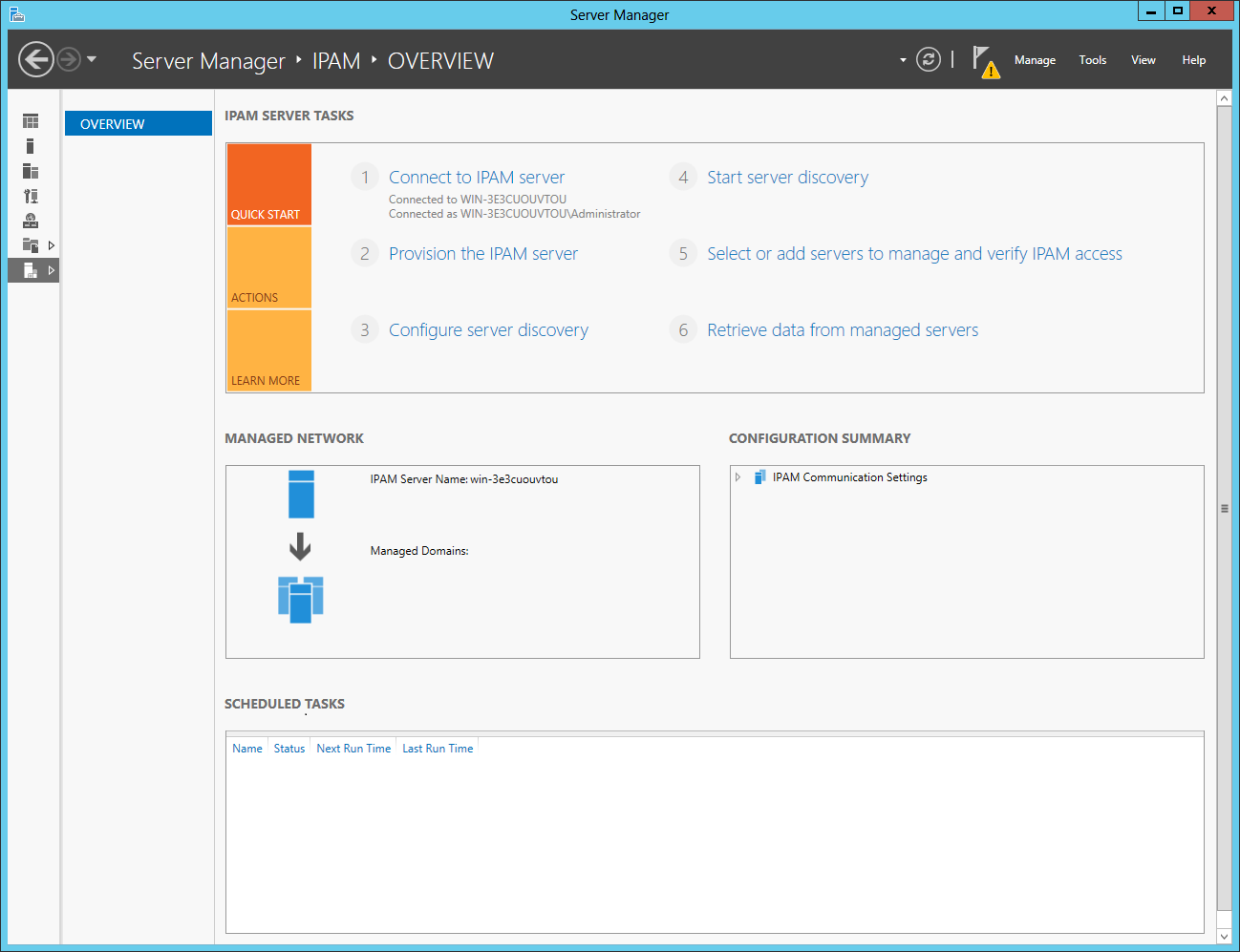 The new IP Address Management (IPAM) feature of Windows Server 2012 helps admins discover, monitor, audit, and manage a network's IP addressing. Finally, DHCP (Dynamic Host Configuration Protocol) has also been improved to provide server failover ability and policy-based assignments.
New Recovery Options Simplify Reinstalling Windows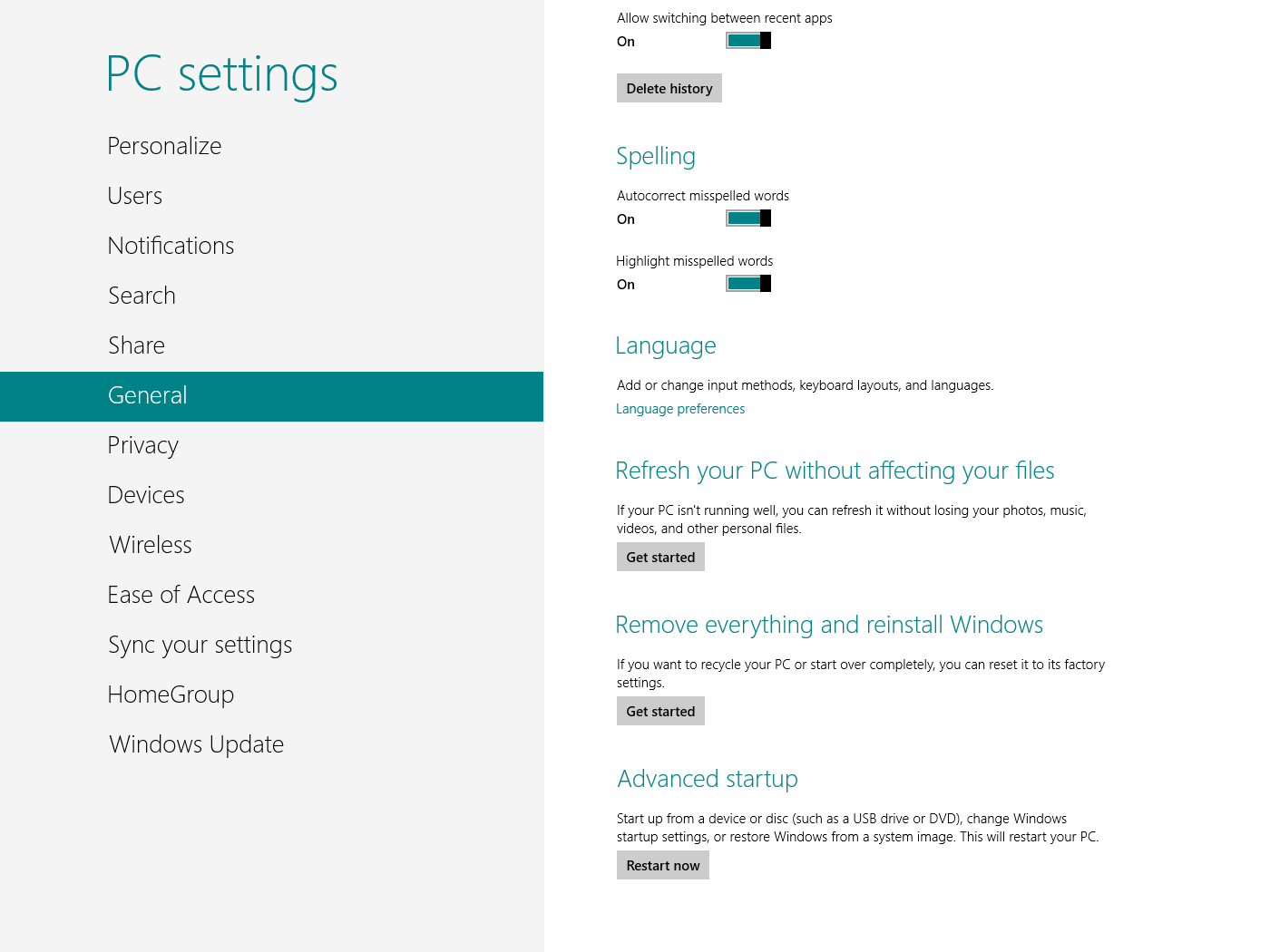 Windows 8 brings two new recovery options (Refresh and Reset) that could help save IT personnel and users' time when a PC becomes infected or corrupt, or when they're being readied for disposal or reuse. Each of these recovery options can be initiated via the Metro-style Settings app within Windows, via the new boot Windows Recovery Environment (RE) menus, or even via booting from a Windows To Go USB drive.
Refresh keeps all the personal data, Metro-style apps, and important settings, and then reinstalls Windows. According to Microsoft, this can all happen in less than 10 minutes regardless of how much personal data is backed up. While it doesn't keep the traditional desktop applications, it saves a list of them in an HTML file (without the license keys, however) that will appear on the desktop. If you create an image backup of your PC ahead of time, however, Refresh will restore your PC to that image. This would include any desktop applications that were installed at the time of imaging, and your most current personal data, Metro-style apps, and important settings would all be restored.
Reset removes all data and then reinstalls Windows so the PC is in the same condition as when it was started the first time. According to Microsoft, this can take anywhere from less than 10 minutes if BitLocker encryption is enabled, to up to 25 minutes if it isn't enabled. The Regular option simply erases and formats the drive before reinstalling Windows, while the Thorough option writes random patterns to every sector of the drive to significantly reduce the chances of data being recovered.
Client Hyper-V Offers Advanced Virtualization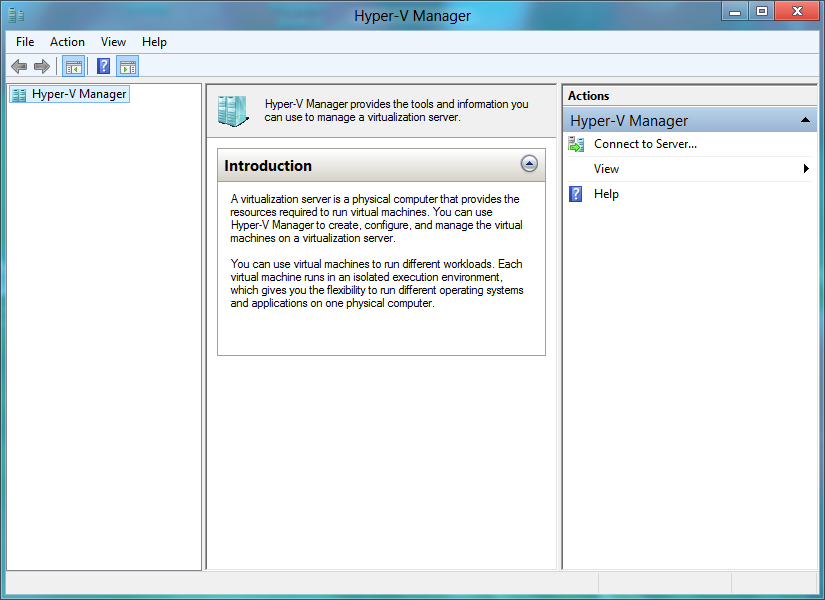 Windows 8 will include a new feature, called Client Hyper-V, that offers the same Hyper-V virtualization capabilities that will be available in Windows Server 2012. Developers, IT administrators, and power users who need to run virtual operating systems inside Windows will have much more advanced capabilities than were available with Windows Virtual PC and Windows XP Mode. This includes support for 64-bit virtual OSs, wireless networking interfaces, and sleep/hibernation modes. Virtual machines can also be moved to and from Hyper-V on Windows Servers, including support of live migrations where the virtual machine can stay online during a transfer.
Even More Improvements
I've covered most of Windows 8's significant new business-related features, but there are many smaller enhancements, too: BitLocker can encrypt hard drives faster now by initially encrypting only used disk space, for example. And AppLocker can control the running of Packaged apps and Packaged app installers. DirectAccess and BranchCache are simpler to deploy. Printer deployment and end-user printing have been simplified with a new native and universal print driver. And a new Claim-based access control scheme offers dynamic role-based access control of files.
The bottom line is that the Metro user interface might take some getting used to, but Windows 8 looks to be a strong operating system for business users.
Eric Geier is a freelance tech writer. He's also the founder of NoWiresSecurity, which provides a cloud-based Wi-Fi security service for businesses, and On Spot Techs, which provides on-site computer services.