Samsung has launched an Olympic edition of its Galaxy S3 smartphone.
The news coincides with the London 2012 Olympic Games opening ceremony. Keen supporters of Team GB can get their hands on the Galaxy S3 Olympic edition exclusively from The Carphone Warehouse starting August 1.
"As a Worldwide Olympic Partner, we at Samsung want everyone to get behind Team GB and offer them support during the Olympic Games." said Simon Stanford, vice president of telecommunications and networks at Samsung. "We are delighted to be able to offer Carphone Warehouse customers the chance to own this exclusive London 2012 Samsung Galaxy SIII handset, combining the chance to support Team GB with owning a piece of cutting-edge Samsung technology."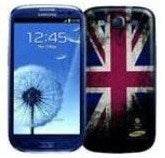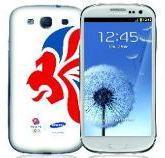 The smartphone will be available at prices starting at £28 per month on the Vodafone, Orange, T-Mobile, Talk Mobile, and Three networks, only in the UK. It comes with a Team GB cover as well as the original cover.
The pebble blue model features a union jack design while the marble white version sports a blue and red lion's head logo. (Also see "10 Great Apps for the London 2012 Olympics.")
Follow Chris Martin and @PCAdvisor on Twitter.
This story, "Samsung Offers Galaxy S3 Olympic Edition" was originally published by PC Advisor (UK).