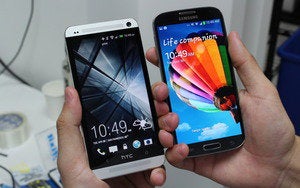 Twitter's long-awaited redesign of its official app for Android takes advantage of the platform's Holo design guidelines for Ice Cream Sandwich.
How a Facebook phone can conquer the world
Nearly every mobile device you can name can access Facebook. So if the social media giant is going to come out with its own phone, it had better have some impressive features.
Is this the face of Facebook's new phone?
In advance of Thursday's Facebook event, Android Police has reportedly found a leaked version of a smartphone running a forked version of Android that's built entirely around Facebook's social networking service.