Strap it on your wrist, and it tracks your activity all day long. Is the Nike+ FuelBand just another expensive gimmick, or can it really help you get into shape?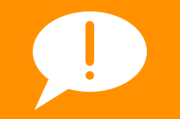 The big Google I/O 2012 overview
Want to get caught up on all the big announcements from Google I/O 2012? We've got you covered. If you don't have time to read a lot of in-depth coverage, this summary will give you the highlights.
Liveblog: Google I/O Keynote Day 1
Will Google announce its own tablet this year? What surprises will the next version of Android bring? We'll deliver all the news from the Google I/O keynote presentation live.
Live Blog: Windows Phone 8 Details
Windows Phone 8 will support multi-core phones and NFC payments, use Nokia Maps, and share many traits with Windows 8. Join us for a play-by-play from Microsoft's keynote.
Liveblog: Windows Phone Developer Summit
Microsoft's conference is for phone developers, not consumers, but it promises to give us the first look at Windows Phone 8, code-named Apollo. We'll be live at the keynote.