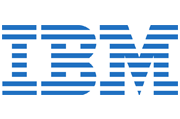 RIM still has fans among developers and administrators
Research In Motion continues to struggle as it works to finish the BlackBerry 10 operating system, but the audience at the London edition of the BlackBerry 10 Jam World Tour developer event still thinks the company can play an important role in the enterprise.
Citrix lets users access PCs and Macs from Kindle Fire
Citrix Systems has released an enhanced GoToMyPC app for Android devices allowing anyone with an Android phone or tablet, including Amazon's Kindle Fire family, to access their Internet-connected Mac or PC over a mobile network.
Augmented reality apps draw interest
Google-owned Motorola Mobility's acquisition of Viewdle this week, a jump in the number of visitors to the insideAR conference, and Nokia's recent launch of the City Lens application all illustrate growing interest in augmented reality technology.

Nokia and Oracle have joined forces on a mapping project for business, with details of the deal to be announced at the Oracle OpenWorld conference on Monday.